Mark Sedwill
British civil servant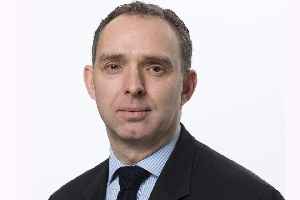 Sir Mark Philip Sedwill is a British diplomat, public policy analyst and senior civil servant who has served as Cabinet Secretary and Head of the Civil Service since 2018 until 2020. He has also served as National Security Adviser since 2017. He was previously the United Kingdom's Ambassador to Afghanistan from 2009 to 2010 and the NATO Senior Civilian Representative in Afghanistan in 2010. He was the Permanent Secretary at the Home Office from February 2013 to April 2017. The UK government announced on 28 June 2020 that he is 'stepping down' from the posts at the end of September.


Theresa May interrogates Michael Gove over new national security adviser appointment

Former prime minister Theresa May clashes with Michael Gove in the House of Commons, over the decision for the next national security adviser (NSA) to be a political appointee, rather than a civil..
Credit: PA - Press Association STUDIO Duration: 01:22
Published
PM praises Sir Mark Sedwill after cabinet ousting

Prime Minister Boris Johnson has praised Sir Mark Sedwill for his work as a civil servant after he stepped down from the role of Cabinet Secretary and National Security Adviser. Asked if his..
Credit: ODN Duration: 01:16
Published
Dominic Cummings leaves home after cabinet shake-up

Political adviser Dominic Cummings has left his London home today, accompanied by fellow Downing Street staffer Cleo Watson, following a cabinet shake-up that saw Sir Mark Sedwill step down as Cabinet..
Credit: ODN Duration: 01:01
Published
Sir Mark Sedwill to step down as UK's top civil servant

Sir Mark Sedwill has announced he will stand down from his role as Cabinet Secretary, National Security Adviser and head of the Civil Service in September.Boris Johnson has appointed his Europe adviser..
Credit: PA - Press Association STUDIO Duration: 00:35
Published