Apple Worldwide Developers Conference
Conference held annually in California, United States by Apple Inc.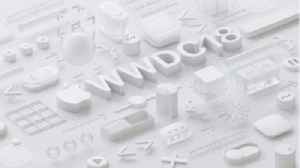 Apple Worldwide Developers Conference, mainly known as WWDC, is a conference held annually by Apple Inc. The conference is normally held in the San Jose Convention Center in California, but in 2020, WWDC was held online at Apple Park from June 22 to June 26. The event is usually used to showcase new software and technologies in the macOS, iOS, iPadOS and watchOS families. Attendees can participate in hands-on labs with Apple engineers and attend in-depth sessions covering a wide variety of topics.


You Might Like



Apple's 'Time Flies' event: the 9 biggest announcements

Image: Apple Apple just finished its "Time Flies" event, its first fall event this year, and although we're still waiting on new iPhones, the company took the wraps off new Apple Watches and..




The Verge - Published





Apple announces Apple Watch Series 6 with ability to measure blood oxygen levels

Apple has announced the Apple Watch Series 6, the latest in its line of popular smartwatches. The Series 6 model maintains the same overall design introduced with the Apple Watch Series 4 and continued..




The Verge - Published





Apple says App Store appeals process is now live, so developers can start challenging decisions

Illustration by Alex Castro / The Verge Apple on Monday announced that its new App Store appeals process, first revealed at WWDC in June, is now live, meaning developers can challenge Apple over..




The Verge - Published





iOS 14 is going to let you add captions to your photos at last iOS 14

While the event keynote happened on Monday, Apple's Worldwide Developers Conference (WWDC) has been going on all week, slowly revealing more and more of the features that are appearing in Apple's..




WorldNews - Published





iOS 14 upgrades make it the most private Apple platform yet

Apple has unveiled a host of privacy upgrades set to feature in iOS 14, in a move designed to further solidify its stellar reputation in the context of security and data protection. During its WWDC..




WorldNews - Published





Live blog: What you need to know from Apple's Worldwide Developers Conference.

Apple conducts its Worldwide Developers Conference today. Our live blog tackles all the latest.




USATODAY.com - Published





Apple's WWDC, NASCAR, Disney World's resort hotels return: 5 things to know Tuesday

Apple kicks off its developer conference, controversy at a postponed NASCAR race and more you need to know Monday.




USATODAY.com - Published





Apple CEO Tim Cook talks about George Floyd video, social change ahead of 31st annual WWDC

Apple CEO Tim Cook spoke about the role smartphone cameras play in helping advance social progress, saying: "We put a camera in everybody's pocket."




USATODAY.com - Published





Apple rolls out new Mac Pro that costs the same as a Nissan Patrol

Apple's new Mac Pro – the company's first desktop upgrade in six years – will cost more than $57,000 (Dh209,372.4), enough to buy the base model of a Mercedes C200, a BMW X5 or a Nissan Patrol...




WorldNews - Published





Where's my Apple Music and your other WWDC questions answered

Apple unveiled iOS13 software for the iPhone, MacOS Catalina, watchOS 6 for the Apple Watch and a new iPadOS for the iPad. What it will mean for you.




USATODAY.com - Published





WWDC 2019: Meet Apple's youngest app developer, Ayush

Apple's student scholarship program brings in kids from around the world to attend the WWDC developer conference. A 10-year-old won the contest.




USATODAY.com - Published





Tim Cook on immigration, tariffs and spending too much time on our phones

At the Worldwide Developers Conference, Apple unveiled a focus on user privacy, a new version of iOS and the end of iTunes. After his keynote address, CEO Tim Cook sat down with incoming "CBS Evening..




CBS News - Published





Apple unveils next-generation upgrades at 2019 WWDC

Apple is holding its annual Worldwide Developers Conference in San Jose, California, to announce new features and updates, including the next generation of its iOS operating system. CNET..




CBS News - Published





Facing possible antitrust probe, CEO Tim Cook insists Apple is "not a monopoly"

CBS News' Norah O'Donnell, the incoming anchor and managing editor of the "CBS Evening News," sat down with Apple CEO Tim Cook in San Jose, California, for an exclusive interview after his keynote..




CBS News - Published





Apple showcases new privacy features

Apple hosted its annual Worldwide Developers Conference and this year's major theme was privacy. The tech giant announced some new features aimed at protecting user data. Dan Howley, tech editor for..




CBS News - Published





Mac n cheese: Twitter brings the jokes as Apple introduces Mac Pro at WWDC

Details about the new Mac Pro were released at WWDC. Despite its added features, consumers are focused on its resemblance to this kitchen utensil.




USATODAY.com - Published





Apple lays out plans at annual Worldwide Developers Conference

Apple unveiled new privacy features Monday at its annual Worldwide Developers Conference. It also announced an end to iTunes. The announcements come as Apple, along with other tech giants, are under..




CBS News - Published





Tim Cook says Apple is "moving privacy protections forward"

In an interview with Norah O'Donnell, incoming anchor and managing editor of the "CBS Evening News," Apple CEO Tim Cook discussed the company's new focus on privacy. Apple announced it is building in..




CBS News - Published




Apple WWDC 2019: iTunes is yesterday; today's all about swifter new iOS features

Apple's iTunes was yesterday; new iOS will make consumers happy with real world features like iMessages attached to a photo and easier app sign-ons.




USATODAY.com - Published





DOJ may launch antitrust investigate of Apple, report says

During Apple's WWDC conference, a report came out that the Department of Justice and FTC met recently to give DOJ jurisdiction to investigate Apple.




USATODAY.com - Published





Apple Unveils More Security Measures, Dark Mode With New Operating System

The technology giant Apple announced several new features and designs on Monday for the operating systems that run on iPhones, iPads, Macs, Apple Watches, and Apple TVs, according to CNet. The..




WorldNews - Published





Apple's 2019 Worldwide Developers Conference – live updates

The tech giant is holding its annual conference to announce some major changes




CBS News - Published





Apple WWDC 2019: What's coming this fall to iOS 13, Watch OS and iPad

It's official: iOS 13 is the new name for Apple's fall operating system upgrade, which brings new features to older iPhones and iPads.




USATODAY.com - Published





Apple WWDC, James Holzhauer and Trump in UK: 5 things you need to know Monday

Trump visits the U.K., Apple opens its Worldwide Developer Conference and James Holzhauer could set a "Jeopardy!" record.




USATODAY.com - Published





How to watch Apple's WWDC software update

Streaming begins at 10 a.m. Pacific time, but you'll need to view it on a Safari browser on computers, tablets and phones. Sorry, no watch streams.




USATODAY.com - Published





Ahmedabad: Student gets selected for Apple scholarship in US

Neel Makhecha, who is pursuing computer engineering bagged Apple Worldwide Developers Conference (WWDC19) scholarship.




DNA - Published





New real-world features we'd like to see for iOS 13

Apple's WWDC conference starts Monday, showcasing new features we'll see on iPhones and iPads in the fall. The event kicks off at 10 a.m. PT




USATODAY.com - Published