Goldman Sachs
U.S. investment bank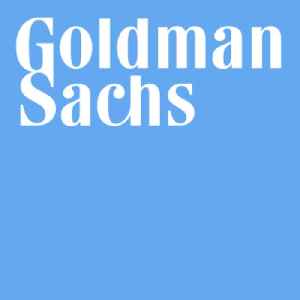 The Goldman Sachs Group, Inc., is an American multinational investment bank and financial services company headquartered in New York City. It offers services in investment management, securities, asset management, prime brokerage, and securities underwriting.


Goldman Sachs sets targets for Hispanic and black entry-level hires
Goldman Sachs Group Inc is setting targets for hiring minority groups for the first time as it ramps up efforts to diversify its workforce, according to a memo sent by top executives to employees on..
Reuters - Published
At Goldman Sachs, the future is half female
Investment bank aspires to have women represent 50% of workforce, starting with its incoming analyst class by 2021
CBS News - Published
Fed puts rate hikes on hold indefinitely
The Federal Reserve held its key interest rate steady and erased plans to hike rates this year as it downgraded its outlook for the global economy. Conway G. Gittens reports.
Credit: Reuters Studio Duration: 01:55Published
Ted Cruz's 2012 Campaign Fined for Misreporting Loans
The Federal Election Commission fined Ted Cruz's 2012 Senate Campaign $35,000.
Credit: Newsy Studio Duration: 00:44Published
Brexit fallout on UK finance intensifies - think tank
More than 275 financial firms are moving a combined $1.2 trillion in assets and funds and thousands of staff from Britain to the European Union in readiness for Brexit at a cost of up to $4 billion, a..
Credit: Reuters Studio Duration: 01:31Published
Goldman Sachs And Apple Are Reportedly Partnering To Launch A New iPhone-Linked Credit Card
Goldman Sachs is reportedly partnering with Apple to launch a new credit card paired with fresh iPhone features. The Wall Street Journal says the card will launch to employees in the coming weeks,..
Credit: Wochit News Duration: 00:32Published
Wall Street ends higher after Fed minutes
U.S. stocks ended higher on Wednesday as the release of the Federal Reserve's minutes from its January meeting showed policymakers thought pausing on U.S. interest rate hikes posed little risk. Fred..
Credit: Reuters Studio Duration: 01:16Published
Government shutdown hurts Southwest Airlines
Southwest Airlines cut its forecast for a key revenue metric, citing weak passenger demand and a $60 million hit to first quarter sales from the partial government shutdown. Fred Katayama reports.
Credit: Reuters Studio Duration: 01:01Published
More Brexit embarrassment for May as parliament defeats her again
Prime Minister Theresa May suffered a defeat on her Brexit strategy on Thursday that undermined her pledge to European Union leaders to get her divorce deal approved if they grant her concessions...
Credit: Reuters Studio Duration: 01:39Published
Itta Bena: the U.S. recovery's forgotten town
Rural areas of the U.S., especially in the South, are lagging far behind more developed parts of the country, despite the nearly decade-long economic recovery. It's a problem Federal Reserve Chairman..
Credit: Reuters Studio Duration: 01:41Published
Britain's financial heartland unbowed as Brexit risks deepen
Britain's financial services industry has emerged largely unscathed so far from the build-up to Brexit, with about 2,000 roles expected to have moved or been created overseas even as the risk of a..
Credit: Reuters Studio Duration: 01:52Published
Harley's shares tumble on disappointing earnings
Harley-Davidson reported a lower-than-expected quarterly profit amid a prolonged struggle to revive demand for its bikes in the United States. Roselle Chen reports.
Credit: Reuters Studio Duration: 00:43Published
German lawmakers challenge deputy finance minister's Goldman link in bank merger
German lawmakers on Monday criticized deputy finance minister Joerg Kukies and Goldman Sachs on Monday, alleging a conflict of interest in the U.S. investment bank advising state-backed Commerzbank on..
Reuters - Published
Top Wall Street banks working on Deutsche-Commerzbank merger: sources
Goldman Sachs and Citi are helping Germany's two biggest lenders work on their potential $28 billion-plus merger, people close to the matter said on Monday.
Reuters - Published
Commerzbank working with Goldman, Rothschild on possible Deutsche deal: sources
Commerzbank is working with investment banks Goldman Sachs and Rothschild, as well as with law firm Hengeler Mueller, on a potential deal with Deutsche Bank, people close to the matter said on Monday.
Reuters - Published
Brexit: Goldman sees greater chance of PM May getting deal through
Goldman Sachs said it sees a 60 percent probability of British Prime Minister Theresa May getting her deal to exit the European Union ratified after parliament on Wednesday rejected the option of a..
Reuters - Published
Goldman Sachs' best Brexit guess: May's deal passed eventually
Goldman Sachs said it sees a 55 percent probability of Prime Minister Theresa May getting a Brexit divorce deal ratified even though parliament overwhelmingly rejected the deal for a second time.
Reuters - Published
You Might Like