McAfee
American global computer security software company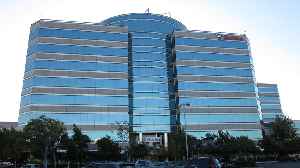 McAfee, LLC is an American global computer security software company headquartered in Santa Clara, California and claims to be the world's largest dedicated technology security company.


You Might Like
Google says Chinese hackers who targeted Biden campaign are faking McAfee software
Illustration by Alex Castro / The Verge Google said in a new blog post that hackers linked to the Chinese government have been impersonating antivirus software McAfee to try to infect victims'..
The Verge - Published
John McAfee, creator of popular anti-virus software, arrested in Spain on tax evasion charges
He founded the software company McAfee Associates in 1987 and ran it until 1994 when he resigned from the company.
DNA - Published
John McAfee has been arrested in Spain and is facing extradition
John McAfee, who built a fortune selling cybersecurity software and has in recent years become a cryptocurrency evangelist, has been indicted on charges of tax evasion by the Department of Justice..
The Verge - Published
Pat McAfee Gunning To Kick Adam Cole's Ass At TakeOver, 'I Was Born For This!'
"I'm going in there hoping to kick his ass pretty quick!" That's Pat McAfee laying out his gameplan for beating Adam Cole at NXT TakeOver XXX ... with the ex-NFL punter telling TMZ Live he thinks he's..
TMZ.com - Published
Exclusive: Cyber security firm McAfee hires new CEO
McAfee LLC told Reuters on Thursday it has hired Peter Leav, the former CEO of BMC Software, as its new CEO, replacing Chris Young, who created the cyber security company in its current form by carving..
Reuters - Published
Getting In and Out of the Cryptocurrency Economy Can Be Costly
Advertisment Since bitcoin and digital currencies have become popular, fiat on and off-ramps have sprung up that allow investors to enter and exit the cryptoconomy. However, many of the entryways into..
WorldNews - Published
Alexis Bledel named most dangerous online celebrity
Actress Alexis Bledel has been given the title of most dangerous online celebrity by cybersecurity firm McAfee. Best known for portraying Rory Gilmore in Gilmore Girls, Bledel is likely not the first..
WorldNews - Published
McAfee's list of most dangerous celebrities of 2019 revealed
Actress Alexis Bledel has been bookish and sweet on "Gilmore Girls" and "Sisterhood of the Traveling Pants." But she's dangerous, according to cybersecurity firm McAfee, because users who search for..
CBS News - Published
Dominican Republic sends McAfee to Britain, without guns or yacht
Tech guru John McAfee, creator of the eponymous antivirus computer software, has arrived in Britain from the Dominican Republic, where he was detained with his wife for entering the Caribbean nation..
Reuters - Published
McAfee detained in Dominican Republic, released after four days
John McAfee, the eccentric creator of eponymous antivirus computer software, and an entourage were detained by Dominican immigration authorities for entering the country with a cache of firearms and..
Reuters - Published