Channel 4
British free-to-air television channel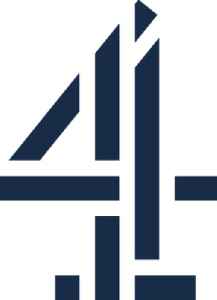 Channel 4 is a British public-service free-to-air television network with headquarters in London, a National HQ in Leeds and creative hubs in Glasgow and Bristol. The channel was established to provide a fourth television service to the United Kingdom in addition to the licence-funded BBC One and BBC Two, and the single commercial broadcasting network ITV. It began transmission on 2 November 1982. Although largely commercially self-funded, it is ultimately publicly owned; originally a subsidiary of the Independent Broadcasting Authority (IBA), the station is now owned and operated by Channel Four Television Corporation, a public corporation of the Department for Digital, Culture, Media and Sport, which was established in 1990 and came into operation in 1993. In 2010, Channel 4 extended service into Wales and became a UK-wide television channel.


The Great British Bake Off returns

The latest advert for the new series of the The Great British Bake Off isunveiled, which is set to return to Channel 4.
Credit: PA - Press Association STUDIO Duration: 00:40
Published
Crafty couple transform shack into hidden bar

A married couple have hand-built a secret speakeasy bar in their house –hidden behind a false wall – for just £500. When Suzi and Tom Strover firstmoved into their home in Southbourne, Dorset,..
Credit: PA - Press Association STUDIO Duration: 01:14
Published
James McAvoy to narrate reality show for U.K. broadcaster

Actor James McAvoy is set to narrate a new reality competition show for Channel 4.
Credit: Cover Video STUDIO Duration: 00:43
Published
You Might Like



Utopia might be the most unlucky show of the year

The first thing you see when you begin streaming Utopia on Amazon Prime is a disclaimer. It informs you that the show is a work of fiction not based on "actual, related, or current events." How..




The Verge - Published





Men more deluded than women about their own fitness levels, says Dr Michael Mosley

Broadcaster and doctor fronting new Channel 4 series to help people who have piled on pounds in lockdown




Independent - Published





'You're a Tory in disguise': Audience member attacks Swinson over austerity in Channel 4 election debate

Conservatives and Brexit Party replaced with empty podiums after refusing to take part in 'Everything But Brexit' programme




Independent - Published





Channel 4 election debate: When are Jo Swinson and Angela Rayner going head-to-head?

Lib Dem leader and shadow education secretary to be quizzed on key election issues away from Brexit




Independent - Published





Boris Johnson complaint about Channel 4 climate debate ice sculpture rejected by Ofcom

Conservative Party complaint about Channel 4's climate debate - in which Boris Johnson was replaced by a melting ice sculpture after refusing to turn up - has been rejected by Ofcom.




Independent - Published





BBC refuses to allow Boris Johnson on Andrew Marr show unless he agrees to Andrew Neil interview

Stand-off with state broadcaster comes just hours after Downing Street went to war with Channel 4 over its 'ice sculpture'




Independent - Published





UK's Johnson replaced by ice block in TV debate, Conservatives cry foul

British broadcaster Channel 4 represented Prime Minister Boris Johnson with a block of melting ice in a prime-time election debate on the environment on Thursday, prompting his Conservative Party to..




Reuters - Published





Row over Johnson climate debate 'empty chair'

Conservatives say Channel 4 broke impartiality rules while Labour claims the PM is "hiding from scrutiny".




BBC News - Published





Boris Johnson has threatened Channel 4 over his own absolute moral cowardice

First the prime minister refused to take part in the debate, then he threatened to revoke Channel 4's licence




Independent - Published





'A coward and a bully': Tories threaten Channel 4 after Boris Johnson replaced with melting ice sculpture

The prime minister has refused to take part in a climate change debate




Independent - Published





Boris Johnson to be replaced with melting ice sculpture after dodging climate change TV debate

Prime minister refused to attend Channel 4 discussion




Independent - Published





Climate debate: Key facts as Jeremy Corbyn and Jo Swinson prepare for live Channel 4 election clash

Boris Johnson and Nigel Farage expected to be empty-chaired as rival party leaders take on environmental issues




Independent - Published





Boris Johnson to be empty-chaired by Channel 4 after refusing to take part in live climate change debate

Boris Johnson and Nigel Farage will be empty-chaired in tonight's climate change debate if they refuse to take part, Channel 4 has confirmed.




Independent - Published





Boris Johnson news - live: Tories under fire after minister says government 'not to blame' for poverty, as party complains over Channel 4 interview

Follow live updates from the election campaign




Independent - Published





General election: Sajid Javid accused of 'running scared' after TV economy debate put on hold

Labour, Lib Dems and SNP react with fury amid uncertainty about Channel 4 economy debate




Independent - Published





Channel 4 move makes Leeds the new media city

The broadcaster opens a new "national HQ" to better reflect life across Britain.




BBC News - Published





American cancer survivor swims England Channel 4 times

LONDON (AP) — An American cancer survivor has succeeded in her remarkable quest to swim across the English Channel four times in a row. Sarah Thomas, who is from Colorado, completed the feat Tuesday..




WorldNews - Published





HMP Winchester: Disturbances before riot filmed at jail

Footage from Channel Four shows a disturbance that took place at HMP Winchester in May 2018.




BBC News - Published





Cricket World Cup final to be on free-to-air TV

England's World Cup final against New Zealand will be shown live on free-to-air television on Channel 4.




BBC News - Published





Assassination of anti-immigration campaigner 'Neil Fromage' character in Channel 4 comedy condemned by Nigel Farage

'This scene is totally sick and frankly irresponsible'




Independent - Published





Tory leadership debate - LIVE: Conservative candidates take part in first hustings as Boris Johnson empty-chaired

Frontrunner stays away as rivals face questions live on Channel 4




Independent - Published





Chlorinated chicken: 'Dangerous' practices at major US plant stoke fears of contaminated food in UK after Brexit

Channel 4 Dispatches exposes danger of cross-contamination with deadly bacteria - because of poor standards outlawed by EU membership




Independent - Published





BBC and ITV Join Forces to Take On Netflix

by Adam Yardley - Anyone used to watching traditional UK television will likely already be aware that two of the biggest names in broadcasting, BBC and ITV, have been competing against each other for..




One News Page Staff - Published