Channel 4
British free-to-air television channel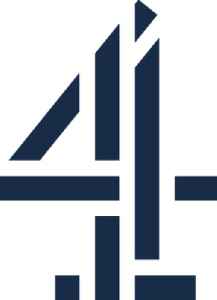 Channel 4 is a British public-service free-to-air television network headquartered in London, United Kingdom. It began transmission on 2 November 1982. Although largely commercially self-funded, it is ultimately publicly owned; originally a subsidiary of the Independent Broadcasting Authority (IBA), the station is now owned and operated by Channel Four Television Corporation, a public corporation of the Department for Digital, Culture, Media and Sport, which was established in 1990 and came into operation in 1993. With the conversion of the Wenvoe transmitter group in Wales to digital terrestrial broadcasting on 31 March 2010, Channel 4 became a UK-wide television channel for the first time.


American cancer survivor swims England Channel 4 times
LONDON (AP) — An American cancer survivor has succeeded in her remarkable quest to swim across the English Channel four times in a row. Sarah Thomas, who is from Colorado, completed the feat Tuesday..
WorldNews - Published
HMP Winchester: Disturbances before riot filmed at jail
Footage from Channel Four shows a disturbance that took place at HMP Winchester in May 2018.
BBC News - Published
Drake attends Top Boy premiere in Hackney
Credit: Netflix The stars and creative team from the Netflix original series Top Boy celebrated the world premiere at the Hackney Picturehouse in London. Ashley Walters (Bulletproof, Sugarhouse) and..
Credit: PA - Press Association STUDIO Duration: 00:50Published
Cricket World Cup final to be on free-to-air TV
England's World Cup final against New Zealand will be shown live on free-to-air television on Channel 4.
BBC News - Published
Assassination of anti-immigration campaigner 'Neil Fromage' character in Channel 4 comedy condemned by Nigel Farage
'This scene is totally sick and frankly irresponsible'
Independent - Published
Tory leadership debate - LIVE: Conservative candidates take part in first hustings as Boris Johnson empty-chaired
Frontrunner stays away as rivals face questions live on Channel 4
Independent - Published
Chlorinated chicken: 'Dangerous' practices at major US plant stoke fears of contaminated food in UK after Brexit
Channel 4 Dispatches exposes danger of cross-contamination with deadly bacteria - because of poor standards outlawed by EU membership
Independent - Published
Next Brexit defeat could mean election, May could say: Channel 4
British Prime Minister Theresa May could indicate in a statement later that another defeat for her Brexit deal could mean a general election, Channel 4's political editor Gary Gibbon said on Wednesday.
Reuters - Published
BBC and ITV Join Forces to Take On Netflix
by Adam Yardley - Anyone used to watching traditional UK television will likely already be aware that two of the biggest names in broadcasting, BBC and ITV, have been competing against each other for..
One News Page Staff - Published
Olympic gymnast Tweddle to take legal action against makers of TV show
Olympic gymnast Beth Tweddle is taking legal action against the makers of Channel 4's The Jump after fracturing vertebrae on the show in 2016.
BBC News - Published
You Might Like