Colombia
Country in South and North America
---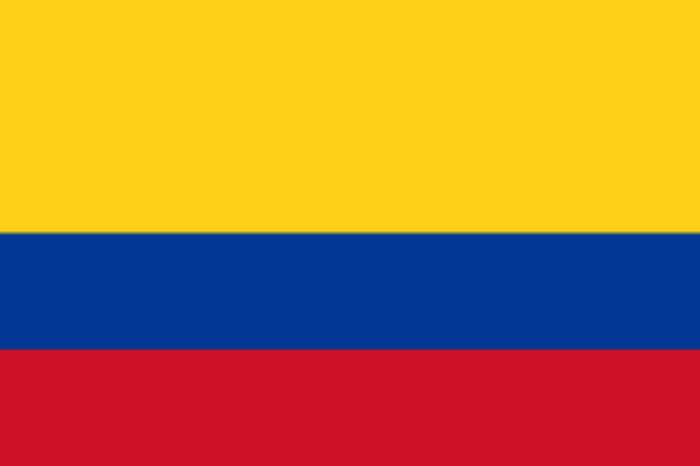 Colombia, officially the Republic of Colombia, is a country in South America with territories in North America. It is bounded on the north by the Caribbean Sea, the northwest by Panama, the south by Ecuador and Peru, the east by Venezuela, the southeast by Brazil, and the west by the Pacific Ocean. Colombia is composed of 32 departments and the Capital District of Bogotá, the largest city. It covers an area of 1,418,748 square kilometres (547,782 sq mi), with a population of 50 million. Colombia's culture reflects influences of its diverse Amerindian, European, Middle Eastern, and African populations. Spanish is the nation's official language, besides which over 70 languages are spoken.
Protest groups are sceptical of dialogue with embattled president saying similar talks accomplished little after 2019..
Colombians protest with arts performances, music and dance in the capital Bogota as anti-government demonstrations continue in the..
The Bogota Philharmonic Orchestra play a concert in a park of the Colombian capital to "send a message of solidarity, of peace, and..