All India Trinamool Congress
National political party in India
---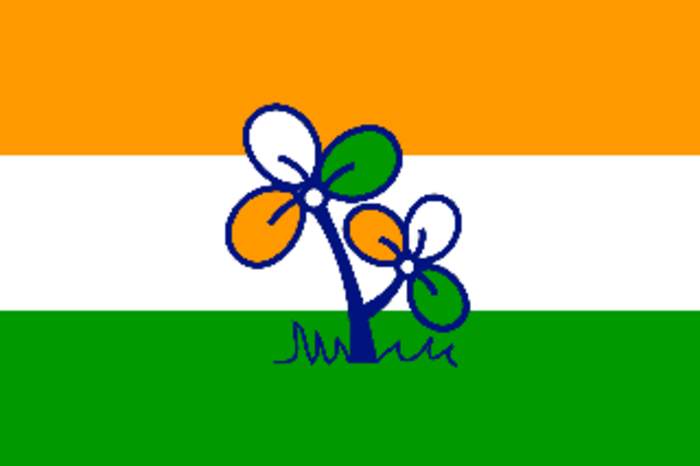 The All India Trinamool Congress, colloquially the Trinamool Congress is an Indian political party which is predominantly active in West Bengal. The party is led by Mamata Banerjee, the current Chief Minister of West Bengal, who has led the state since 2011. It is currently the fifth-largest party in the Lok Sabha with 21 seats. In 2016 the Election Commission recognized AITC as a national political party.
Nearly three months after joining TMC, its 5 primary members, including former legislator Lavoo Mamledar, on Friday resigned from..
All India Trinamool Congress media coverage
TMC chief and West Bengal CM Mamata Banerjee will be on a 3 day Mumbai visit, starting from Tuesday. She is scheduled to meet NCP..
According to media reports, sources said that Congress leader Kirti Azad will join Trinamool Congress (TMC) today in..
A delegation of TMC MPs staged a protest outside the Ministry of Home Affairs (MHA) over alleged police brutality in Tripura;..