Huanggang
Prefecture-level city in Hubei, People's Republic of China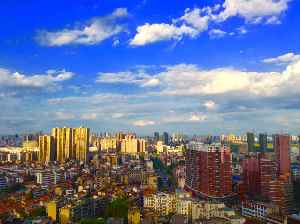 Huanggang is a prefecture-level city in easternmost Hubei Province, China. It is situated to the north of the middle reaches of the Yangtze River and is bounded in the north by the Dabie Mountains and is named after Mount Huanggang. It borders Henan in the north, Anhui in the east and Jiangxi in the south.


China's Huanggang says virus situation in city remains severe
China's Huanggang city, one of the hardest hit by the coronavirus outbreak, is still facing a severe virus situation and a lack of medical supplies, its Communist Party boss said on Tuesday.
Reuters - Published
Health chief in Chinese city near virus epicenter sacked
The health chief of China's Huanggang city, near the epicenter of the coronavirus outbreak in the country, has been dismissed, the city's health department said in a statement on Thursday.
Reuters - Published
China's Hubei governor says outbreak in Huanggang city also severe
The virus outbreak in Huanggang city is especially severe, the governor of Hubei province said on Wednesday, adding the city cannot be allowed to become the second Wuhan - the provincial capital and..
Reuters - Published
China's Huanggang locked down over virus; Ezhou stops trains
Huanggang on Thursday became the second Chinese city to go into lockdown over the coronavirus outbreak that has killed 17 people and infected more than 630.
Reuters - Published
China's Huanggang suspends public transport, closes indoor venues over coronavirus
China's Huanggang city is suspending its public bus and railway system from the end of Thursday due to the coronavirus outbreak, the city's public television said.
Reuters - Published
Search this site and the web:
You Might Like