FIFA
International governing body of association football, beach football and futsal
---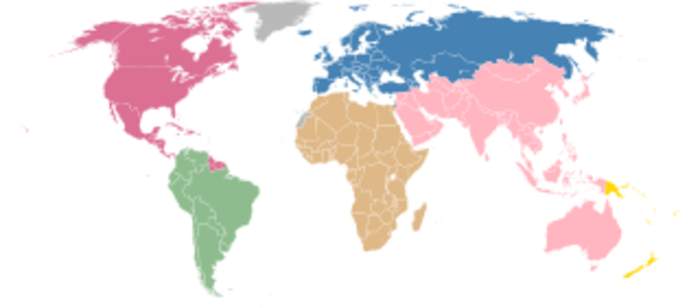 FIFA is an international governing body of association football, beach football and futsal. It was founded in 1904 to oversee international competition among the national associations of Belgium, Denmark, France, Germany, the Netherlands, Spain, Sweden and Switzerland. Headquartered in Zürich, Switzerland, its membership now comprises 211 national associations; Russia was suspended in 2022. These national associations must each also be members of one of the six regional confederations into which the world is divided: Africa, Asia, Europe, North & Central America and the Caribbean, Oceania and South America.
Few days back, FIFA suspended India 'with immediate effect' due to ''undue influence from third parties''. This is the..
FIFA came under pressure Wednesday from several European soccer federations who want their captains to wear an armband with a..