Monster Energy NASCAR Cup Series
Top auto racing division within NASCAR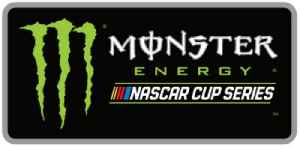 The Monster Energy NASCAR Cup Series (MENCS) is the top racing series of the National Association for Stock Car Auto Racing (NASCAR). Since 2017, it has been named for its sponsor, Monster Energy, but has been known by other names in the past. The series began in 1949 as the Strictly Stock Division, and from 1950 to 1970 it was known as the Grand National Division. In 1971, when the series began leasing its naming rights to the R. J. Reynolds Tobacco Company, it was referred to as the Winston Cup Series. A similar deal was made with Nextel in 2003, and it became the Nextel Cup Series (2004–2007). Sprint acquired Nextel in 2005, and in 2008 the series was renamed the Sprint Cup Series, which lasted until 2016. In December 2016, it was announced that Monster Energy would become the new title sponsor starting in 2017.


2019 Monster Energy NASCAR Cup Series race winners
Every winner from every points race from the Daytona 500 to Homestead.
USATODAY.com - Published
The Latest: Kyle Busch leads early in chase of 200th win
Kyle Busch finished in the lead under caution in the first stage of the NASCAR Cup Series race at Fontana
USATODAY.com - Published
NASCAR Fontana 2019: Schedule, lineup, TV and weather information for Auto Club 400
All the information you need to get ready for Sunday's NASCAR Cup Series Auto Club 400 at Auto Club Speedway in Fontana, Calif.
USATODAY.com - Published
SHR, Hendrick gunning for 1st win under new rules at Fontana
Four drivers have earned a victory in the first four weeks of what's shaping up as a competitive NASCAR Cup Series season
USATODAY.com - Published
Dillon wins pole at Fontana after nobody finishes final lap
Austin Dillon won the pole for the NASCAR Cup Series race in Fontana after no drivers completed a lap in the final round of qualifying
USATODAY.com - Published
Top winners in NASCAR's Cup Series
USATODAY.com - Published
Kyle Busch earns the Phoenix sweep for 199th career win in NASCAR's top three series
How the TicketGuardian 500 — the fourth race in the Monster Energy NASCAR Cup Series — played out Sunday at ISM Raceway in Avondale, Ariz.
USATODAY.com - Published
You Might Like