Nick Saban
American football coach
---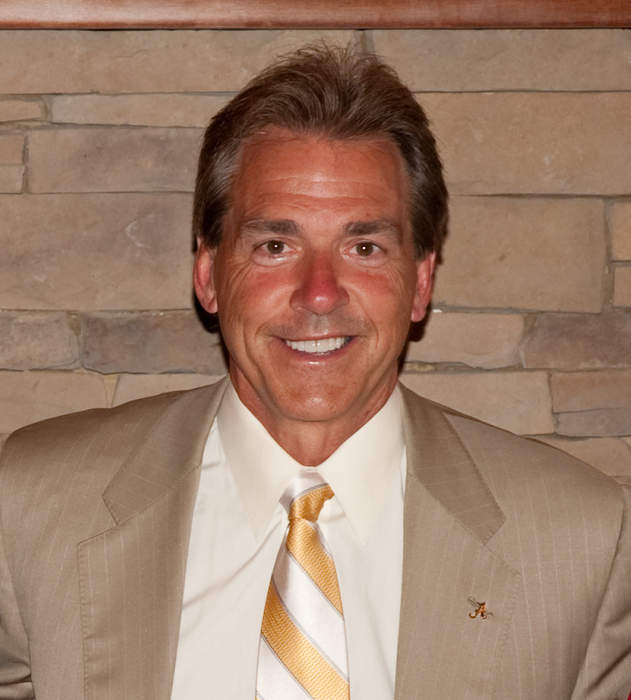 Nicholas Lou Saban Jr. is an American football coach who has been the head football coach at the University of Alabama since 2007. Saban previously served as head coach of the National Football League's Miami Dolphins and at three other universities: Louisiana State University (LSU), Michigan State University, and the University of Toledo. Saban is considered by many to be the greatest coach in college football history.
Contracts for Nick Saban and Dabo Swinney include provisions that could require Alabama, Clemson to renegotiate to reflect rapidly..
Nick Saban tells how Mick Jagger and the Rolling Stones helped turn his former Kent State teammate Jack Lambert into an All-America..