Fiat Automobiles
Automotive brand manufacturing subsidiary of FCA Italy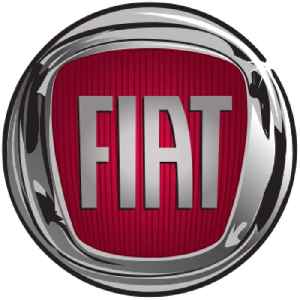 Fiat Automobiles S.p.A. is an Italian automobile manufacturer, a subsidiary of FCA Italy S.p.A., which is part of Fiat Chrysler Automobiles. Fiat Automobiles was formed in January 2007 when Fiat reorganized its automobile business, and traces its history back to 1899 when the first Fiat automobile, the Fiat 4 HP, was produced.


3 Reasons Why the Crypto Market is Flashing Green Today
Advertisment Prices across the crypto space are moving into positive territory. Bitcoin is up five percent over the past twenty four hours and many alt coins are breaking weekly highs. Several factors..
WorldNews - Published
Luca De Meo named chief of French carmaker Renault
Renault has named Luca de Meo as its chief executive as the French carmaker looks to stabilise the company following the chaos that engulfed the group after the ousting of former boss Carlos Ghosn more..
WorldNews - Published
Fiat appeals to Europe's top court against $33 million EU tax order
Carmaker Fiat Chrysler has lodged an appeal with Europe's top court against an EU order to pay 30 million euros ($33 million) in Luxembourg back-taxes, seeking to overturn a lower tribunal ruling..
WorldNews - Published
PSA trade unions give the nod to merger with Fiat
The majority of unions representing workers at Peugeot maker PSA are in favour of a planned $50 billion merger with Fiat Chrysler , PSA executives and union representatives said.
Reuters - Published
French finance minister says Peugeot-Fiat deal 'good news' for France
French Finance Minister Bruno Le Maire gave his blessing to the merger between national champion PSA and Italo-American carmaker Fiat-Chrysler, saying the deal would be good news for France and Europe..
Reuters - Published
Fiat's China partner GAC says respects merger plan
Fiat Chrysler's Chinese partner Guangzhou Automobile Group said it respected the firm's decision to merge with Peugeot parent firm PSA and would look to deepen its cooperation with the automaker.
Reuters - Published
Fiat Chrysler and PSA boards sign off on plan for $49 billion combination
The boards of French carmaker PSA Group and Italian-American rival Fiat Chrysler Automobiles NV have approved a preliminary plan to merge, according to people familiar with the matter, creating a..
WorldNews - Published
UK union seeks meeting with Peugeot over potential Fiat tie-up fears
Britain's biggest trade union Unite wants a meeting with management at French carmaker Peugeot over a possible tie-up with Fiat Chrysler, saying merger talks and uncertainty over Brexit are "deeply..
Reuters - Published
Starbucks wins, Fiat loses in EU tax fights
Starbucks won its fight on Tuesday against an EU demand to pay up to 30 million euros ($33 million) in Dutch back taxes, while Fiat Chrysler Automobiles lost its challenge against an order to stump up..
Reuters - Published
EU will assess court rulings on Starbucks, Fiat tax cases: Vestager
The European Commission will study the rulings of the European Union's second-highest court on tax disputes with Starbucks and Fiat Chrysler Automobiles , the competition chief Margrethe Vestager said..
Reuters - Published
France hopes 'door not closed' on FCA/Renault deal: French budget minister
French budget minister Gerald Darmanin said he hoped the door had "not closed" on the possibility of a merger between Fiat Chrysler (FCA) and Renault and added France would be happy to re-examine any..
Reuters - Published