Steam (service)
Video game digital distribution service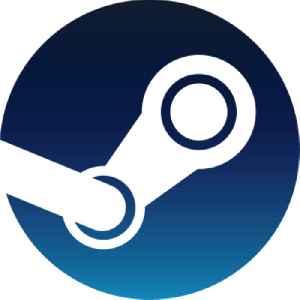 Steam is a video game digital distribution service by Valve. It was launched as a standalone software client in September 2003 as a way for Valve to provide automatic updates for their games, and expanded to include games from third-party publishers. Steam has also expanded into an online web-based and mobile digital storefront. Steam offers digital rights management (DRM), server hosting, video streaming, and social networking services. It also provides the user with installation and automatic updating of games, and community features such as friends lists and groups, cloud storage, and in-game voice and chat functionality.


'Sonic the Hedgehog 2' Is Now Free on Steam

The Sega title was originally released in 1992. It has been available for purchase on Steam since 2011.
Credit: Cover Video STUDIO Duration: 00:47
Published
EA Play Is Now Live on Steam

The subscription service was already available on the PS4, Xbox One and EA's own Origin storefront on PC.
Credit: Cover Video STUDIO Duration: 00:50
Published
You Might Like



Verge readers can get an exclusive discount on Jackbox Party Pack 7

Image: Jackbox Games Jackbox Party Pack 7 is the latest installment from Jackbox Games, and if you are looking to pick up the most recent compilation of virtual party games, Fanatical is offering..




The Verge - Published





The first two Metal Gear Solid games are back on PC, but they are not looking their best

Image: GOG.com After being MIA for nearly two decades on PC, Windows gamers will have the chance to experience the first two Metal Gear Solid games on their rigs. The two classics from Hideo..




The Verge - Published





Epic will give you $10 in credit to play Rocket League for free

Rocket League goes free to play today, and Epic will give you $10 to spend in the Epic Games Store if you redeem the free game there. You can nab the deal between now and October 23rd at 11AM ET. The..




The Verge - Published





Fall Guys wasn't the biggest game on Twitch in August, but it was close

Illustration by Alex Castro / The Verge You've played Fall Guys, right? The sleeper hit of The Summer That Wasn't from developer Mediatonic? If you haven't, well, I suggest you give it a shot,..




The Verge - Published





Steam will now let you read gaming news in addition to letting you play games

Illustration by Alex Castro / The Verge Steam has added a big update to its experimental news hub feature: the ability to actually browse gaming news from a list of publications curated by Steam's..




The Verge - Published





You can play Rocket League for free starting on September 23rd

We already knew Rocket League was going free-to-play this summer, and today, the game's developer, Psyonix, announced that the vehicular soccer game will go free-to-play on September 23rd. The..




The Verge - Published





Amnesia: Rebirth, a new installment in the horror series, will launch on October 20th

Frictional Games Amnesia: Rebirth, the latest game from Swedish studio Frictional Games, will be released on October 20th. Rebirth is a sequel to Amnesia: The Dark Descent, which was released 10..




The Verge - Published





Save on the Steam versions of Death Stranding, Control Ultimate Edition, and more

Image: 505 Games Publisher 505 Games is discounting most of its titles on Steam in time for Labor Day until September 8th. Topping the list includes Death Stranding, which hasn't seen many..




The Verge - Published





Amazon's Echo Buds are back down to their lowest price of $90

Photo by Chris Welch / The Verge Amazon's Echo Buds wireless earbuds are $40 off at Amazon, which brings them down to their lowest-yet price of $90. This isn't the first time we've seen this..




The Verge - Published





T-Mobile is offering a free iPhone 11 Pro to new and existing subscribers

Photo by Amelia Holowaty Krales / The Verge At T-Mobile, you can get a free iPhone 11 Pro if you meet all of the carrier's qualifications. First off, you have to switch from another carrier and..




The Verge - Published





Watch a new trailer for Twelve Minutes, an 'interactive thriller' featuring Willem Dafoe

Image: Annapurna Interactive Annapurna Interactive debuted a new trailer for Twelve Minutes, which the studio describes as "an interactive thriller about a man trapped in a time loop," at..




The Verge - Published





Steam will let you filter custom lists of slurs or swearing

Illustration by Alex Castro / The Verge Valve is adding a customizable profanity and slur filter to Steam's chat system. The feature is now available through the Steam Lab beta program, with plans..




The Verge - Published





Fall Guys crosses 7 million copies sold on Steam as it becomes the most downloaded PS Plus game ever

Image: Mediatonic / Devolver Digital Fall Guys' total world domination continues as Sony on Wednesday morning announced the game has become the most downloaded PlayStation Plus title of all..




The Verge - Published





EA Play subscription service is coming to Steam on August 31st

Illustration by Alex Castro / The Verge EA's subscription service is coming to Steam very soon. Today, the publisher announced that the recently renamed EA Play will launch on Steam on August..




The Verge - Published





Untitled Goose Game will soon let you bully village dorks with a friend

Untitled Goose Game is adding another horrible goose to its repertoire. Developer House House announced today that it will release a local two-player co-op mode as a free update on September..




The Verge - Published





Control limits free next-gen upgrades to its new $40 Ultimate Edition

Remedy's Control is getting a new $39.99 Ultimate Edition that bundles every update and bit of downloadable content that has been released since the game originally launched in 2019. It will come out..




The Verge - Published





Nvidia offers six months of GeForce Now with Hyper Scape's battle pass for a discounted $24.95

Image: Nvidia Nvidia is celebrating the launch of Ubisoft's new entry in the battle royale market, the first-person shooter Hyper Scape, with a pretty solid deal for its GeForce Now cloud gaming..




The Verge - Published





One Piece Pirate Warriors 4 - Character Trailer 2

Get a look at the latest character trailer for the upcoming game. The game features more than 40 playable characters and will be released on March 27, 2020 on PlayStation 4, Xbox One, Nintendo Switch,..




WorldNews - Published





Steam's summer sale 2019 is on, discounts on Soulcalibur VI, Rage 2, Astroneer and others

During the last Steam summer sale, games such like Fallout 4, Dead Cels and Assetto Corsa were all discounted.




USATODAY.com - Published