Girl
Young female human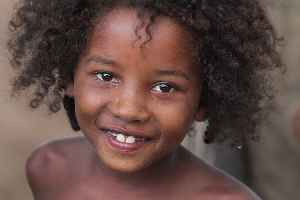 A girl is a young female, usually human, usually a child or an adolescent. When she becomes an adult, she is described as a woman. The term girl may also be used to mean a young woman, and is sometimes used as a synonym for daughter. Girl may also be a term of endearment used by an adult, usually a woman, to designate adult female friends.


Girl, 12, dies after being struck by van in Ellel
Charlotte Edwards, from Ellel, was a year seven pupil at Lancaster Girls' Grammar School.
BBC News - Published
Cleft palate: Girl, 8, launches support club
Sophie-Mae Raynor, eight, says her dreams have come true as she launches Kids Sunshine Club.
BBC News - Published
Girl narrowly misses being hit by car
Dash cam video shows an elementary school child almost get hit by a car as she crosses the street to catch her school bus.
USATODAY.com - Published
Search this site and the web:
You Might Like