Recep Tayyip Erdoğan
President of Turkey since 2014
---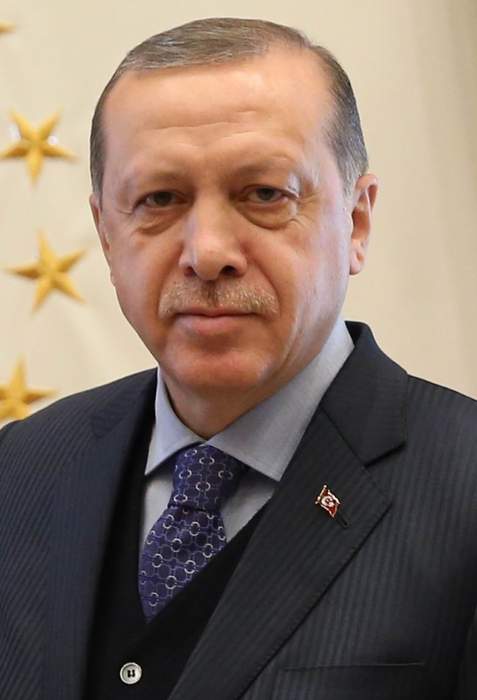 Recep Tayyip Erdoğan is a Turkish politician serving as the 12th and current president of Turkey since 2014. He previously served as prime minister of Turkey from 2003 to 2014 and as mayor of Istanbul from 1994 to 1998. He founded the Justice and Development Party (AKP) in 2001, leading it to election victories in 2002, 2007, and 2011 general elections before being required to stand down upon his election as President in 2014. He later returned to the AKP leadership in 2017 following the constitutional referendum that year. Coming from an Islamist political background and self-describing as a conservative democrat, he has promoted socially conservative and populist policies during his administration.
Recep Tayyip Erdoğan media coverage
Russian President Vladimir Putin was left waiting and fidgeting for 50 seconds by Turkish counterpart Tayyip Erdogan ahead of talks..
Prime Minister Boris Johnson joins other NATO member leaders for a family photo on the second day of the summit in Madrid. Leaders..