Gary Johnson
American politician, businessman, and 29th Governor of New Mexico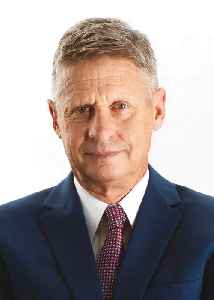 Gary Earl Johnson is an American businessman, author, and politician who served as the 29th governor of New Mexico from 1995 to 2003 as a member of the Republican Party. He was the Libertarian Party nominee for President of the United States in the 2012 and 2016 elections. He was also the Libertarian nominee for U.S. Senate in the 2018 New Mexico senate election.


'It's not really a sad story': Texas LB Gary Johnson pushed past 'life full of setbacks' to verge of NFL
From spending time in group homes to his move to a poultry farm in Alabama, Texas LB Gary Johnson persevered as he sought a career in the NFL.
USATODAY.com - Published
Search this site and the web:
You Might Like