Nagorno-Karabakh
Disputed territory in Transcaucasia
---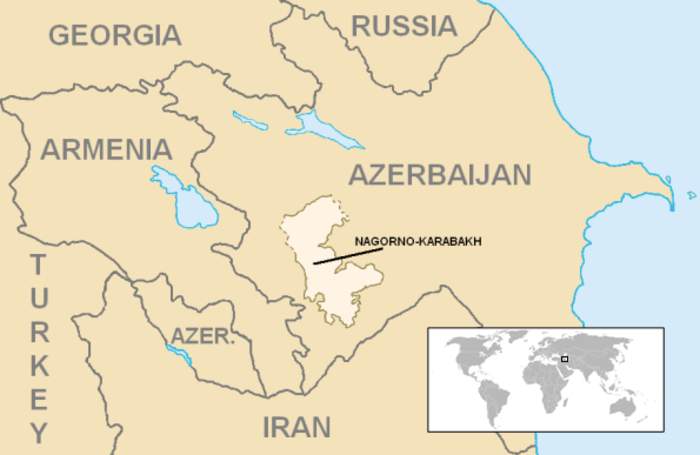 Nagorno-Karabakh is a landlocked region in the South Caucasus, within the mountainous range of Karabakh, lying between Lower Karabakh and Zangezur, and covering the southeastern range of the Lesser Caucasus mountains. The region is mostly mountainous and forested.
Nagorno-Karabakh media coverage
Lachin is the last of three regions around Nagorno-Karabakh handed over by Armenia to Azerbaijan under truce.