San Diego Padres
Baseball Team and Major League Baseball franchise in San Diego, California, United States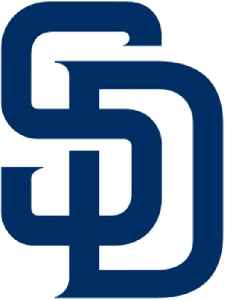 The San Diego Padres are an American professional baseball team based in San Diego, California. The Padres compete in Major League Baseball (MLB) as a member club of the National League (NL) West division. Founded in 1969, the Padres have won two NL pennants — in 1984 and 1998, losing in the World Series both years. As of 2018, they have had 14 winning seasons in franchise history. The Padres are one of two Major League Baseball teams in California to originate from that state; the Athletics were originally from Philadelphia, and the Dodgers and Giants are originally from two New York City boroughs – Brooklyn and Manhattan, respectively. The Padres are the only major professional sports franchise to be located in San Diego, following the relocation of the Chargers to Los Angeles in 2017. The Padres are the only MLB team that does not share its city with another major league professional sports franchise.


Hedges, Padres beat Reds 4-3 to end 6-game losing streak
Austin Hedges homers, Wil Myers hits go-ahead, 2-run double for San Diego Padres, who beat Cincinnati Reds 4-3 to snap 6-game losing streak
USATODAY.com - Published
Reds beat Padres 4-2, extend winning streak to 3 games
Luis Castillo matched a season high with nine strikeouts and Jesse Winker added a pinch-hit homer as the Cincinnati Reds beat San Diego 4-2 Saturday and extended the Padres' losing streak to six..
USATODAY.com - Published
Harper agrees to historic Phillies deal -reports
Prized free agent outfielder Bryce Harper agrees to a 13-year, $330 million deal with the Philadelphia Phillies, according to multiple reports. Freddie Joyner reports.
Credit: Reuters Studio Duration: 01:37Published
Dietrich's pinch-HR lifts Reds over Padres in 11 innings
Derek Dietrich hit a pinch-hit two-run homer in the 11th inning to lift the Cincinnati Reds over the San Diego Padres 3-2
USATODAY.com - Published
Votto hits 1st career leadoff homer in Reds' 4-1 win
Joey Votto hit his first career leadoff homer and Tucker Barnhart and Jesse Winker also connected for the Cincinnati Reds, who beat the San Diego Padres 4-1 to snap a four-game losing streak
USATODAY.com - Published
Arendao homers on 28th birthday, Rockies beat Padres 8-2
Nolan Arenado homered for the third straight game _ a two-run shot on his 28th birthday _ and Jon Gray pitched seven strong innings as the Rockies beat the Padres 8-2 for a two-game sweep and their..
USATODAY.com - Published
Padres phenom Fernando Tatis Jr. has baseball awestruck: 'Haven't seen a talent like that'
Few believed that Fernando Tatis Jr. would be in the majors to begin the season, but the 20-year-old is looking like a five-tool player in his first few weeks.
USATODAY.com - Published
Greinke, Peralta leads Arizona over SD 8-4, end 4-game skid
Zack Greinke pitched seven strong innings and helped himself with two hits, pinch-hitter David Peralta connected for a three-run homer and the Arizona Diamondbacks beat the San Diego Padres 8-4 to stop..
USATODAY.com - Published
Tatis. Reyes homer as Padres beat Diamondbacks 5-4
Fernando Tatis Jr. hit a two-run homer and Franmil Reyes had a tiebreaking solo shot to lift the San Diego Padres to their fourth straight win, 5-4 over the Arizona Diamondbacks
USATODAY.com - Published
You Might Like