Porto
Municipality in Norte, Portugal
---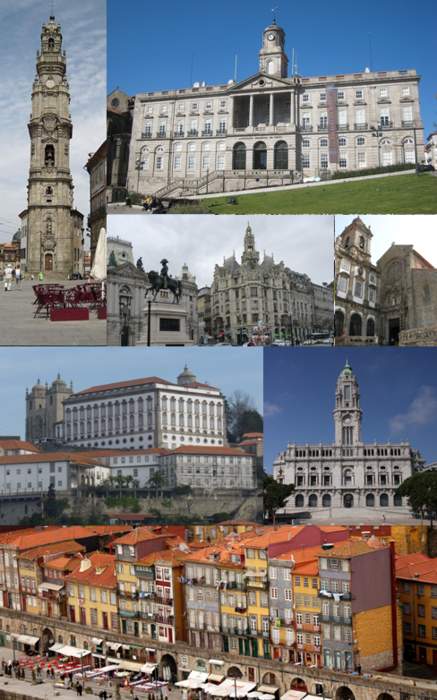 Porto or Oporto is the second-largest city in Portugal, the capital of the Porto District, and one of the Iberian Peninsula's major urban areas. Porto city proper, which is the entire municipality of Porto, is small compared to its metropolitan area, with an estimated population of just 231,962 people in a municipality with only 41.42 km2. Porto's metropolitan area has around 1.7 million people (2021) in an area of 2,395 km2 (925 sq mi), making it the second-largest urban area in Portugal. It is recognized as a global city with a Gamma + rating from the Globalization and World Cities Research Network.
Arsenal complete the signing of midfielder Fabio Vieira from Porto in a 40m euro (£34.2m) deal.
Porto say they have agreed to sell midfielder Fabio Vieira to Arsenal in a 40m euros (£34.2m) deal.