France 24
Television channel based in Paris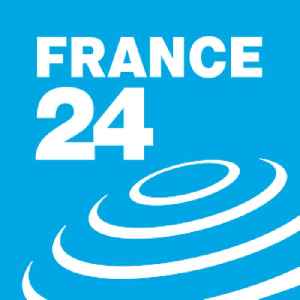 France 24 is a state-owned international news and current affairs television network based in Paris. Its channels broadcast in French, English, Arabic, and Spanish. Its English broadcast service is aimed at the overseas market, similar to DD India, WION, BBC World News, DW and RT.


Cannes 2019: 'Rocketman', 'Atlantique' and 'Sorry we missed you"
FRANCE 24 film critic Lisa Nesselson brings us the latest from the Cannes Film Festival, telling us about the premiere of Elton John's biopic, "Rocketman" by Dexter Fletcher. She also reviews..
France 24 - Published
Exiled pro-democracy activist Iyad el-Baghdadi on Saudi bid to silence dissidents
Iyad el-Baghdadi is a Palestinian pro-democracy activist who lives in exile in Norway. Earlier this month, he was placed under the protection of the Norwegian security services after a CIA tip-off that..
France 24 - Published
Special report: Cash crisis worsening in post-Bashir Sudan
It was bread that eventually toppled Sudan's President Omar al-Bashir after 30 years in power. Last November, his government tried to triple the price of bread, prompting hundreds of thousands of..
France 24 - Published
European elections in the spotlight: Fun facts and wide gaps
With more than 400 million Europeans heading to the polls next week in all 28 EU countries, FRANCE 24 crunches the numbers and extracts the facts of what are actually 28 strikingly different elections..
France 24 - Published
Search this site and the web:
You Might Like