Quarantine
Epidemiological intervention to prevent disease transmission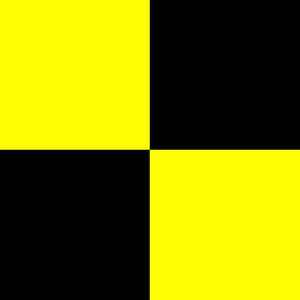 A quarantine is a restriction on the movement of people and goods which is intended to prevent the spread of disease or pests. It is often used in connection to disease and illness, preventing the movement of those who may have been exposed to a communicable disease, but do not have a confirmed medical diagnosis. It is distinct from medical isolation, in which those confirmed to be infected with a communicable disease are isolated from the healthy population. Quarantine considerations are often one aspect of border control.


You Might Like
On a Pennsylvania Farm, 'Nature Is Not Just Carrying On'
Quarantine in the country means fresh air and space, but a writer's sense of good fortune is darkened by the state of nature. "What I'm observing is unsettling," she says.
NYTimes.com - Published
Coronavirus: Clothes touched by customers may need to be 'quarantined' as scientists say they don't know how long virus can survive on fabrics
There is a lack of evidence on how long Covid-19 can survive on fabrics, say scientists
Independent - Published
Coronavirus: Holidays at risk as Boris Johnson set to announce 14 day quarantine for travellers arriving in UK
'Quarantine would not only have a devastating impact on the UK aviation industry, but also on the wider economy,' said Karen Dee, chief executive of the Airport Operators' Association
Independent - Published
A Bitter Battle for a California House Seat Unfolds in Quarantine
A special election offers a preview of November: President Trump has waded in. Uncertainty surrounds vote-by-mail. Doubts have been sown about the election's integrity.
NYTimes.com - Published
Companies rush to register 'COVID' and 'corona' trademarks
A raft of companies have applied to register trademarks in Australia including the words "COVID", "Corona" and "Quarantine".
The Age - Published
Quarantine threatens to deepen Venezuelan crisis as roadblocks snarl food supplies
Roadblocks across Venezuela snarled the transportation of goods on Tuesday and businesses in the capital Caracas reported that food deliveries failed to arrive, in signs that a national coronavirus..
Reuters - Published
AP Top Stories
Here's the latest for Tuesday, February 11: Voting underway for New Hampshire primary; Heavy rain, flooding hits South; Quarantine ends for some China evacuees; South Africa marks 30 years since Nelson..
USATODAY.com - Published