Mark Wahlberg
American actor, television producer, and rap musician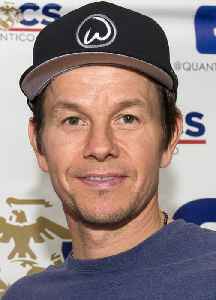 Mark Robert Michael Wahlberg is an American actor, producer, restaurateur and former rapper. He is also known by his former stage name Marky Mark from his career with the group Marky Mark and the Funky Bunch, with whom he released the albums Music for the People (1991) and You Gotta Believe (1992).


You Might Like
On This Day: 14 August 2001
Timn Burton's remake of "Planet of the Apes" premiered in London with stars Mark Wahlberg and Helena Bonham Carter. (Aug. 14)  
USATODAY.com - Published
Highest-paid actors of 2020: Dwayne Johnson is No. 1, again
Dwayne Johnson tops the Forbes list of highest-paid actors, which also includes, in order, Ryan Reynolds, Mark Wahlberg and Ben Affleck.
USATODAY.com - Published
MOVIE REVIEW: Scoob!
by Graham Pierrepoint - SCOOB! IMDb Dir: Tony Cervone Starring Will Forte, Mark Wahlberg, Jason Isaacs, Gina Rodriguez, Zac Efron, Amanda Seyfried, Kiersey Clemons, Ken Jeong, Tracy Morgan, Simon..
One News Page Staff - Published
MOVIE REVIEW: Spenser Confidential
by Graham Pierrepoint - SPENSER CONFIDENTIAL IMDb Dir: Peter Berg Starring Mark Wahlberg, Winston Duke, Alan Arkin, Iliza Schlesinger, Bokeem Woodbine, Marc Maron, Austin Post 3.5 STARS (out of 5)..
One News Page Staff - Published
Katie Couric remembers 'exact time' first tower was hit on 9/11, more stars share tributes
Americans across the country are remembering the Sept. 11 attacks – including celebrities Katie Couric, Mark Wahlberg, Charlie Puth and more.
USATODAY.com - Published
'Age is just a number': Tom Brady wowed by Mark Wahlberg's totally ripped shirtless photo
Mark Wahlberg, 48, caught the attention of Tom Brady with a new photo that shows the actor has gained some serious muscle.
USATODAY.com - Published
Michelle Williams: Pay-gap scandal has 'become the greatest gift of my life'
Michelle Williams, who is newly Emmy-nominated for "Fosse/Verdon," opens up about motherhood and her Time's Up pay-gap controversy with Mark Wahlberg.
USATODAY.com - Published