Jerusalem
Holy city of the Abrahamic religions
---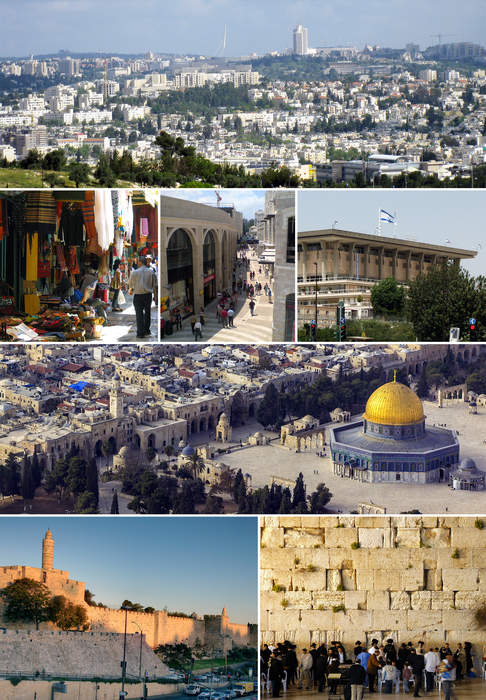 Jerusalem is a city in Western Asia, on a plateau in the Judaean Mountains between the Mediterranean and the Dead Sea. It is one of the oldest cities in the world, and is considered holy to the three major Abrahamic religions—Judaism, Christianity, and Islam. Both Israel and the Palestinian Authority claim Jerusalem as their capital, as Israel maintains its primary governmental institutions there and the State of Palestine ultimately foresees it as its seat of power. Neither claim, however, is widely recognized internationally.
By Sasa Dragojlo

Israel's ambassador in Belgrade, Yahel Vilan, has drawn strong criticism in Serbia over an interview..
At least 26 Palestinians have been killed in Israeli strikes on Gaza after security forces' crackdown on Jerusalem worshippers.
PA - Press Association STUDIO
UN Security Council held an urgent meeting on the unrest in Jerusalem as world leaders call for the de-escalation of tensions.