The Hague
City and municipality in South Holland, Netherlands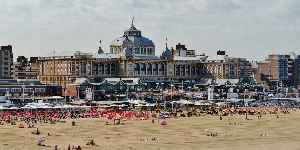 The Hague is a city on the western coast of the Netherlands and the capital of the province of South Holland. It is also the seat of government of the Netherlands.


Earthquake shakes northern Netherlands, no injuries reported
THE HAGUE, Netherlands (AP) — A magnitude 3.4 earthquake has shaken the northern Dutch province of Groningen, the latest in a series of tremors blamed on decades of gas extraction from...
WorldNews - Published
Ousted Sudanese Leader Charged With Role In Protesters' Deaths
The Sudanese state news agency SUNA reported Monday prosecutors have charged ousted President Omar al-Bashir with involvement in killing protesters and incitement to kill protesters during the uprising..
WorldNews - Published
Prince Harry at The Hague for Invictus Games countdown, days after royal birth
Britain's Prince Harry was back at work on Thursday just three days after the birth of his first child with former American actress Meghan Markle as he went to The Hague for the Invictus Games. Rough..
Credit: Reuters Studio Duration: 00:44Published
Sudan's protests claim more top-level scalps
Sudan has its third leader in as many days. Military interim leader Abdel Fattah al-Burhan Abdelrahman has promised protesters they'll soon have a civilian government after three decades of autocratic..
Credit: Reuters Studio Duration: 02:10Published
Not "all female," but spacewalk gets underway
Originally intended as the first all-female spacewalk, the second of three scheduled spacewalks around the International Space Station got underway on Friday, but with only one female, Chistina Koch..
Credit: Reuters Studio Duration: 00:52Published
Search this site and the web:
You Might Like