Marvel Cinematic Universe
Media franchise and shared fictional universe based on Marvel Comics characters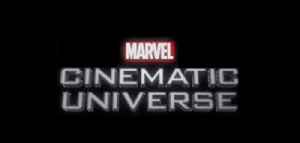 The Marvel Cinematic Universe (MCU) is an American media franchise and shared universe that is centered on a series of superhero films, independently produced by Marvel Studios and based on characters that appear in American comic books published by Marvel Comics. The franchise has expanded to include comic books, short films, television series, and digital series. The shared universe, much like the original Marvel Universe in comic books, was established by crossing over common plot elements, settings, cast, and characters. Phil Coulson, portrayed by Clark Gregg, is an original character to the MCU and the only character to appear across all its different media.


Disney's Buyout of 21st Century Fox Completes - At $71 Billion
by Graham Pierrepoint - It's been widely regarded as one of the biggest entertainment acquisitions and mergers of recent years, and following months of hype and speculation, The Walt Disney..
One News Page Staff - Published
'Who wore it best?': Robert Downey Jr. challenges 'Avengers' co-stars to mustache showdown
Although half of the Marvel Universe's fate is literally up in the air following "Avengers: Infinity War," Robert Downey Jr. has his mind on one hairy question.
USATODAY.com - Published
DC 'Shazam!', Zachary Levi opens funfair in London
The American actor says being the star of the show is "crazy, super surreal, nutty stuff", as he plays a boy turned adult superhero in DC Universe's new action comedy. Rough cut (no reporter..
Credit: Reuters Studio Duration: 02:09Published
"Captain Marvel" Continues to Dominate Worldwide Box Office
After just two weekends in theaters, "Captain Marvel" has already passed the likes of "Captain America: The Winter Soldier" and "Doctor Strange."
Credit: Newsy Studio Duration: 03:24Published
Marvel release new trailer for Avengers: Endgame
Marvel have released a new trailer for the final installment of the highly anticipated superhero series, Avengers: Endgame
Credit: PA - Press Association STUDIO Duration: 02:28Published
"Captain Marvel" Has Strongest Female-Led Box Off Debut Ever
With a $455 million global debut, "Captain Marvel" bests the next closest competitor, "Beauty and the Beast," by nearly $100 million.
Credit: Newsy Studio Duration: 03:39Published
Search this site and the web:
You Might Like