Marvel Cinematic Universe
Shared fictional universe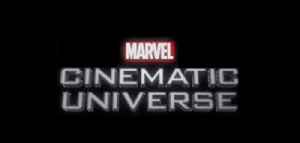 The Marvel Cinematic Universe (MCU) is an American media franchise and shared universe centered on a series of superhero films, independently produced by Marvel Studios and based on characters that appear in American comic books published by Marvel Comics. The franchise includes comic books, short films, television series, and digital series. The shared universe, much like the original Marvel Universe in comic books, was established by crossing over common plot elements, settings, cast, and characters.


Olivia Wilde is struggling to keep quiet about a new Marvel project

It was reported last month that the director and actress had been tapped to helm a project in the Marvel Cinematic Universe.
Credit: Cover Video STUDIO Duration: 00:54
Published
What Was Made Chadwick Boseman So Special

On Friday, Hollywood lost an icon in the making: Chadwick Boseman, age 43. CNN's Brian Lowry wrote a touching piece about the unique quality Boseman had that made him special. Lowry argues that Boseman..
Credit: Wochit News Duration: 00:47
Published
'Black Panther' Star Chadwick Boseman Dies Age 43

Chadwick Boseman has passed away from cancer at just 43 years old. AP says Boseman has died "after 4-year fight with colon cancer." He never spoken publicly about this diagnosis. Boseman is well..
Credit: Wochit News Duration: 00:39
Published
You Might Like



WandaVision's first trailer resurrects Marvel's Vision for Disney Plus TV debut

Image: Disney Plus Last night's Emmys saw the arrival of the debut trailer for WandaVision, which could be the first major Marvel TV series to arrive on Disney Plus. If the trailer is anything to..




The Verge - Published





Go read this CNET story about the Avengers game that wasn't

Image: Marvel Studios In 2011, before the Marvel Cinematic Universe became an unstoppable box office and cultural force, THQ Studio Australia was hard at work on a video game tie-in for an upcoming..




The Verge - Published





Disney Grapples With How to Proceed on 'Black Panther' Without Chadwick Boseman

Outside of family, only a small group of insiders was aware of the Marvel star's battle with cancer, and now studio executives are grieving and figuring out a way forward On Aug. 28, Marvel chief..




WorldNews - Published





Chadwick Boseman, "Black Panther" star, has died at 43

Chadwick Boseman, known for his role as King T'Challa in Marvel's "Black Panther," has died after a four-year battle with cancer, according to a post on his Twitter account. CBS Los Angeles reports.




CBS News - Published





Black Panther star Chadwick Boseman dies of cancer aged 43

Actor Chadwick Boseman, who played black icons Jackie Robinson and James Brown before finding fame as the regal Black Panther in the Marvel cinematic universe, has died of cancer, his representative..




WorldNews - Published





Chadwick Boseman, star of Black Panther, dies at 43 after four year battle with cancer

Steve Granitz/WireImage Actor Chadwick Boseman has died at 43 after battling colon cancer for four years, according to a statement posted on his Twitter account. "It is with immeasurable grief..




The Verge - Published





Wait, Was Marvel's Shang-Chi Almost Included In The First Avengers Movie?

Many Marvel fans have been waiting for Shang-Chi to make the jump to the big screen and, now, he'll finally do so when Shang-Chi and the Legend of the Ten Rings arrives in theaters. With the Marvel..




WorldNews - Published





Anthony Mackie says Marvel Cinematic Universe – and Hollywood – need to improve on diversity

"The Falcon and the Winter Soldier" star Anthony Mackie got real talking Marvel diversity in an interview with "Snowpiercer" star Daveed Diggs.




USATODAY.com - Published





MOVIE REVIEW: Onward

by Graham Pierrepoint - ONWARD IMDb Dir: Dan Scanlon Starring Tom Holland, Chris Pratt, Julia Louis-Dreyfus, Octavia Spencer 3.5 STARS (out of 5) Marvel alumni seem to be spreading themselves far..




One News Page Staff - Published




Why are Marvel fans unhappy about Robert Pattinson's Batman suit?

Matt Reeves and Robert Pattinson's upcoming The Batman movie made headlines earlier this week after a camera test footage was released online. On one hand, DC fans are pretty excited to see Twilight..




WorldNews - Published





What Were the Best and Worst Movies of 2019?

by Graham Pierrepoint - 2019 was a fantastic year for movies. If you've been keeping track of our reviews across the year, you will already have seen what we rated as the best and worst picks..




One News Page Staff - Published





Kevin Feige REVEALS Marvel Studios will introduce a transgender character in the next MCU film

Attach Main Entertaiment Image: kevin-feige.jpg Marvel is all set to introduce an all-new transgender character in their franchise. During a recent question-and-answer session at the New York Film..




WorldNews - Published





Disney unveils release dates for five untitled MCU movies

Thanos may have been snapped out of existence, but the Marvel Cinematic Universe lives on. In fact, it is going to get only bigger from now on. Disney, which owns Marvel Studios, has outed the release..




WorldNews - Published





How to sign up for Disney+

Everything you need to know about the streaming service that's now the online home for Star Wars, Pixar, Marvel's MCU, and Disney animated films.




USATODAY.com - Published





Marvel boss Kevin Feige breaks silence on Martin Scorsese's criticism of superhero films

Marvel boss Kevin Feige has finally addressed Martin Scorsese's criticism of the company's superhero films. Feige, the president of Marvel Studios, responded to Scorsese's comment that Marvel..




WorldNews - Published





Marvel Movies Are 'Variations on a Finite Number of Themes': Scorsese

A month on from his initial comments that claimed Marvel movies were akin to theme parks, Martin Scorsese has doubled down on his criticism of the highest-grossing film franchise of all time. Scorsese..




WorldNews - Published





Chris Hemsworth wants a 'Star Wars' role

Marvel star Chris Hemsworth has admitted that he would "love" to join the "Star Wars" franchise, saying that it would be like a "fan experience" for him to be in a galaxy far, far away. The 36-year-old..




WorldNews - Published





Scarlett Johansson says keeping her 'Black Widow' movie a secret was like 'having an affair'

Scarlett Johansson admits that not talking about her highly anticipated Marvel 'Black Widow' solo movie (in theaters May 1, 2020) took its toll.




USATODAY.com - Published





Jackson responds to Scorsese's Marvel comment

Scorsese said Marvel movies are "not cinema," comparing them to "theme parks"




CBS News - Published





Sony, Marvel reunite to produce third Spider-Man film featuring Tom Holland

While the split between Sony Pictures and Marvel left many fans dejected, the two have seemed to have found a way to get along for 'Spider-Man'. Yes, you heard it right! Sony Pictures Entertainment and..




WorldNews - Published





Spider-Man will stay in the Marvel Cinematic Universe

Tom Holland will return to the iconic role for a third movie in 2021




CBS News - Published

Also reported by •BBC News


Spider-Man to keep swinging in Marvel's movie universe

Spider-Man, the popular web-slinging superhero currently played by actor Tom Holland, will headline a new movie in 2021 and appear in a future Marvel Studios film under a deal announced Friday by Sony..




Reuters - Published





Disney, Sony strike deal to keep Spider-Man in Marvel universe

Marvel Studios will continue to produce the Spider-Man Homecoming series, Sony Pictures Entertainment and Walt Disney Studios said on Friday, heading off fans' fears that the popular superhero would..




Reuters - Published





Marvel's Kevin Feige to be honored at 45th Saturn Awards

Marvel Studios president Kevin Feige will be honored at the 45th annual Saturn Awards that will be streamed live for the first time. Feige is set to receive the inaugural ......




WorldNews - Published





Tom Holland says Spider-Man is in 'safe hands' with Sony, calls his Marvel years 'incredible'

"I'm not shy about expressing how incredible the last five years have been with Marvel," Tom Holland told GQ about playing Spider-Man in the MCU.




USATODAY.com - Published





Tom Holland, Kevin Feige Address 'Spider-Man' Divorce

Sony and Marvel may be in the middle of a divorce over "Spider-Man" — but it's an amicable one. Star Tom Holland, who has played the webslinger in five films (including "Spider-Man: Homecoming" and..




WorldNews - Published





Stars talk 'WandaVision,' Marvel's first sitcom

'WandaVision' is Marvel's first sitcom featuring superheroes, hitting Disney's new streaming service alongside 'The Falcon and the Winter Soldier' (Aug 25).  




USATODAY.com - Published





Kirsten Dunst wants to do another Marvel movie: 'That'd pay for my kid's college!'

"Spider-Man" actress Kirsten Dunst returns to TV in Showtime's darkly comedic "On Becoming a God in Central Florida," but is open to more Marvel.




USATODAY.com - Published





'We want Spider-Man back': Marvel stars Ryan Reynolds, Jeremy Renner want Spidey to stay in the MCU

No more Spider-Man in Marvel Movies? Marvel actors Jeremy Renner and Ryan Reynolds responded to Tom Holland's character leaving franchise.




USATODAY.com - Published





Marvel source claims X-Men character Wolverine will join Avengers in new MCU film

Although Avengers: Endgame seemed to mark the end of that particular MCU franchise, it doesn't look like the superhero group are hanging up their costumes...




WorldNews - Published





Gwyneth Paltrow's Marvel-less memory strikes again: She forgot Samuel L. Jackson's Nick Fury

Producer Kevin Feige said Samuel L. Jackson's portrayal of Nick Fury slipped Gwyneth Paltrow's memory, though the two have appeared in the same movies.




USATODAY.com - Published





'Deadpool' director opens up about exclusion from Marvel's Phase 4

With Marvel's announcement of Phase 4 at the San Diego Comic-Con, fans could not help but feel taken aback when 'X-Men' and 'Fantastic Four' did not make an appearance despite getting included in the..




WorldNews - Published





Avengers: Endgame set to pass Avatar as top box office movie

The Marvel sequel's weekend take is set to push it past James Cameron's $2,789.7bn-grossing epic.




BBC News - Published





Live from Comic-Con 2019: Minute-by-minute highlights from the Marvel movie panel

The Marvel Studios panel is the most anticipated at this year's Comic-Con, and we have minute-by-minute live updates from the superhero movie panel.




USATODAY.com - Published





Spoilers! How those 'Spider-Man: Far From Home' end-credit scenes set up Marvel's future

Poor Spidey. 'Spider-Man: Far From Home's end-credit scenes feature a shocking return and a cliffhanger that leaves him reeling. Spoilers!




USATODAY.com - Published





Every Marvel superhero movie, definitively ranked (including 'Spider-Man: Far From Home')

We're 23 movies deep into the Marvel Cinematic Universe. How does 'Spider-Man: Far From Home' rank compared to 'Black Panther' or 'Avengers: Endgame'?




USATODAY.com - Published





Disney adds scene to 'Avengers: Endgame' as film nears box-office record

Walt Disney Co said it will release a revised version of megahit "Avengers: Endgame" on Friday that includes a previously deleted scene, a move that could propel the Marvel superhero movie to the..




Reuters - Published





Keanu Reeves Has Been Approached to Star in 'Almost Every' Marvel Film

More Keanu Reeves was made to be a Marvel superhero. He just doesn't know it yet. According to Marvel Studios President Kevin Feige, the 54-year-old actor has been approached many times to join the..




WorldNews - Published





Marvel to release 'Avengers: Endgame' again with New Footage

Washington: There is more to it. Marvel Studios president Kevin Feige has revealed that 'Avengers: Endgame' would be heading back to theaters with brand new footage. It is not yet clear how...




WorldNews - Published





"Avengers: Endgame" getting re-released with new footage

Marvel's massive box office smash might be able to beat James Cameron's "Avatar," which holds the all-time record with $2.788 billion




CBS News - Published





Marvel's Avengers video game: What we know so far

Video game publisher Square Enix released the first details of its upcoming video game featuring Marvel's Avengers at E3. Here's everything we learned.




USATODAY.com - Published





Marvel Studios May Not Be Releasing New X-Men Movies for 'A Very Long Time'

by Graham Pierrepoint - The recent takeover of 20th Century Fox by Disney earlier this year answered many comic book movie fans' prayers. The acquisition of the studio will now mean that..




One News Page Staff - Published





Disney's Buyout of 21st Century Fox Completes - At $71 Billion

by Graham Pierrepoint - It's been widely regarded as one of the biggest entertainment acquisitions and mergers of recent years, and following months of hype and speculation, The Walt Disney..




One News Page Staff - Published