Helicopter
Type of rotor craft in which lift and thrust are supplied by rotors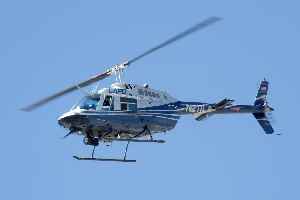 A helicopter, or chopper, is a type of rotorcraft in which lift and thrust are supplied by rotors. This allows the helicopter to take off and land vertically, to hover, and to fly forward, backward, and laterally. These attributes allow helicopters to be used in congested or isolated areas where fixed-wing aircraft and many forms of VTOL aircraft cannot perform.


Helicopter's last moments before crash-landing
Dramatic footage shows a helicopter flailing over the East River in New York before crash-landing into a Manhattan building roof.
USATODAY.com - Published
Search this site and the web:
You Might Like