Helen Reddy
Australian-American singer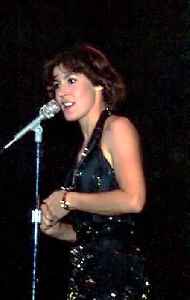 Helen Maxine Reddy was an Australian-American singer, songwriter, author, actress, and activist. Born in Melbourne, Victoria, to a show-business family, Reddy started her career as an entertainer at age four. She sang on radio and television and won a talent contest on the television program, Bandstand in 1966; her prize was a ticket to New York City and a record audition, which was unsuccessful. She pursued her international singing career by moving to Chicago, and subsequently, Los Angeles, where she made her debut singles "One Way Ticket" and "I Believe in Music" in 1968 and 1970, respectively. The B-side of the latter single, "I Don't Know How to Love Him", reached number eight on the pop chart of Canadian magazine RPM. She was signed to Capitol Records a year later.


You Might Like
Passage: In memoriam
"Sunday Morning" remembers some of the notable figures who left us this week, including singer Helen Reddy and Hall of Fame pitcher Bob Gibson.
CBS News - Published
11 rock and pop anthems that never made the charts
The return of Helen Reddy's I Am Woman got us racking our brains for some more popular chart misses.
BBC News - Published
CBS Evening News, September 30, 2020
Debate commission promises changes after chaotic first face-off; Singer and feminist icon Helen Reddy dies at 78
CBS News - Published
Singer and feminist icon Helen Reddy dies at 78
Helen Reddy, who rose to fame as a feminist icon after singing the unoffocial anthem of the women's rights movement in the 1970s, has died in Los Angeles at the age of 78. Jamie Yuccas has more on..
CBS News - Published
ShowBiz Minute: Reddy, Union, 'Borat'
"I Am Woman" singer Helen Reddy dies at 78 in Los Angeles; Gabrielle Union, NBC settle dispute over racism allegations; "Borat" sequel to be released by Amazon before election. (Sept. 30)  
USATODAY.com - Published
Helen Reddy, singer of feminist anthem 'I Am Woman', dies at 78
Singer Helen Reddy, whose 1972 song "I Am Woman" became a global feminist anthem, died in Los Angeles aged 78 on Tuesday, her family said. "Our...
WorldNews - Published
Also reported by •BBC News •USATODAY.com
Tributes flow for 'formidable' Helen Reddy after singer dies, aged 78
The children of Australian singer Helen Reddy, who has died aged 78 in Los Angeles, say they take comfort in the knowledge that her voice will live on forever.
SBS - Published
'I Am Woman': The real story behind Helen Reddy's empowering feminist anthem
Released weeks before her death, a new Helen Reddy biopic tells the story of the singer behind the empowering anthem that still resonates with women.
USATODAY.com - Published
Danielle Macdonald and Tilda Cobham-Hervey star in 'I Am Woman'
Danielle Macdonald and Tilda Cobham-Hervey, stars of the Helen Reddy biopic, "I Am Woman," believe her iconic song is just as relevant in 2020. (Sept. 10)  
USATODAY.com - Published