Colonia Dignidad
Secretive colony founded by Germans in Chile, formerly torture center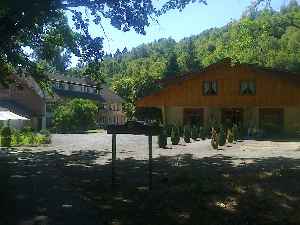 Colonia Dignidad was an isolated colony of Germans and Chileans established in post-World War II Chile by emigrant Germans which became infamous for the internment, torture, and murder of dissidents during the military regime of General Augusto Pinochet in the 1970s while under the leadership of German fugitive Paul Schäfer.


Colonia Dignidad: Germany to compensate Chile commune victims
Victims of an abusive sect founded by a former Nazi soldier in southern Chile will be compensated.
BBC News - Published
Germany To Compensate Victims Of Chilean Nazi Sect
Germany said Friday it would pay compensation of up to 10,000 euros ($11,000) each to victims of the former Nazi pedophile sect "Colonia Dignidad" in Chile, the French news agency AFP reported. The..
WorldNews - Published
Search this site and the web:
You Might Like