Evan Blass
American writer, editor, and former phone leaker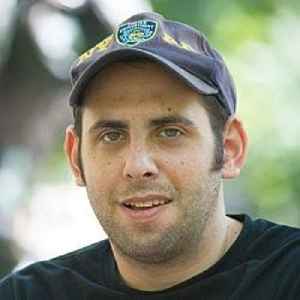 Evan Blass, once known solely by his pen name @evleaks, is an American blogger, editor, and phone leaker. He gained international notoriety for a series of numerous smartphone and tablet leaks on Twitter, spanning the period July 2012 through August 2014, that made him a trusted source for many technology journalists. Blass announced his retirement from leaking devices in a tweet on August 3, 2014, although he soon returned to leaking under his pen name.


You Might Like
LG's swivel-screened Wing leaks again ahead of official reveal
Image: Evan Blass Wing, LG's unannounced smartphone with a main display that swivels to reveal a smaller secondary screen, has leaked again in a series of renders published on Twitter by Evan..
The Verge - Published
The LG Wing could have a surprisingly thin flip-around screen, as shown in new leaks
Image: Evan Blass LG's upcoming "Wing" smartphone is expected to be a dual-screen device with a swiveling mechanism, and the screen that flips around could be surprisingly thin, as shown in..
The Verge - Published
More affordable Samsung Galaxy S20 'Fan Edition' emerges in leaked renders
Unofficial renders published over the weekend show a similar design for the unannounced handset. | Image: OnLeaks / Pricebaba Samsung's unannounced Galaxy S20 "Fan Edition" (FE) has leaked..
The Verge - Published
Samsung's next folding phone needs to feel more normal
The Galaxy Z Fold 2, from a leak | Evan Blass Today, Samsung is going to announce a giant pile of new gadgets. Here's what to expect: Two Note 20 phones, a couple of Tab S7 Android tablets, a new..
The Verge - Published
Last-minute video leak spoils entire Samsung Unpacked lineup
Image: Evan Blass Samsung's entire rumored device lineup for today's upcoming Unpacked event has been spoiled by a series of videos from leaker Evan Blass. Most interesting is the hands-on..
The Verge - Published
The price for Google's next Pixel smartphone may have just leaked, and it's half the price of the Pixel 4
Google's Pixel 4a, the rumored low-cost version of the Pixel 4 it's rumored to be working on, will reportedly cost $400, according to a leaked billboard mockup posted by prolific leaker Evan Blass...
WorldNews - Published