Black Panther (film)
2018 superhero film produced by Marvel Studios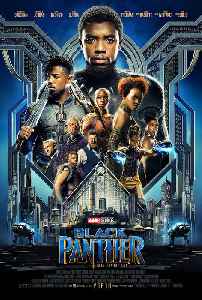 Black Panther is a 2018 American superhero film based on the Marvel Comics character of the same name. Produced by Marvel Studios and distributed by Walt Disney Studios Motion Pictures, it is the eighteenth film in the Marvel Cinematic Universe (MCU). The film is directed by Ryan Coogler, who co-wrote the screenplay with Joe Robert Cole, and stars Chadwick Boseman as T'Challa / Black Panther, alongside Michael B. Jordan, Lupita Nyong'o, Danai Gurira, Martin Freeman, Daniel Kaluuya, Letitia Wright, Winston Duke, Angela Bassett, Forest Whitaker, and Andy Serkis. In Black Panther, T'Challa is crowned king of Wakanda following his father's death, but his sovereignty is challenged by an adversary who plans to abandon the country's isolationist policies and begin a global revolution.


Atandwa Kani at the Harlem School of the Arts 2019 Mask Ball
The Harlem School of the Arts raised over $1 million at its 2019 Mask Ball to support students' world-class training in and exposure to the arts. "Black Panther" actor Atandwa Kani attended the event..
CBS News - Published
Scientists discover a fish called Wakanda
A new species of fish, confirmed by an expert at Sydney University, has been named after a mythical nation from the Black Panther movie.
SBS - Published
Why Is Green Book's Oscars Triumph Causing Controversy?
by Graham Pierrepoint - Many viewers lauded the recent 2019 Academy Awards to be the best ceremony there had been in many years. Thanks to an increase in the diversity of winners and in the removal..
One News Page Staff - Published
Oscars 2019: Who Won the Big Awards?
by Graham Pierrepoint - We've just seen the biggest event in the Hollywood calendar come to pass, and as always, there were a number of upsets and surprises. The Academy Awards, otherwise known..
One News Page Staff - Published
Search this site and the web: