ICANN
Organization responsible for coordinating the maintenance and procedures of several databases related to the namespaces of the Internet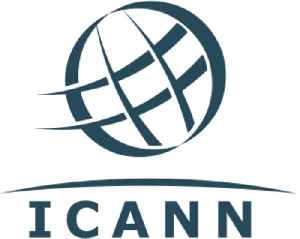 The Internet Corporation for Assigned Names and Numbers is a nonprofit organization responsible for coordinating the maintenance and procedures of several databases related to the namespaces and numerical spaces of the Internet, ensuring the network's stable and secure operation. ICANN performs the actual technical maintenance work of the Central Internet Address pools and DNS root zone registries pursuant to the Internet Assigned Numbers Authority (IANA) function contract. The contract regarding the IANA stewardship functions between ICANN and the National Telecommunications and Information Administration (NTIA) of the United States Department of Commerce ended on October 1, 2016, formally transitioning the functions to the global multistakeholder community.


Clock Ticking Down On Price Cap Removal For Legacy Domains
With one week to go, the clock is ticking down on the deadline for submitting comments to both ICANN and PIR concerning the removal of current price caps on legacy domain extensions, Strategic Revenue..
WorldNews - Published
Report: ICANN Hacked By Cryptocurrency Miner Bots
The ICANN community wiki had to be taken down for several hours last week after it was hacked by cryptocurrency miners, Domain Incite reported Tuesday. The hackers worked into critical vulnerabilities..
WorldNews - Published
Search this site and the web:
You Might Like