Fox Business
American business channel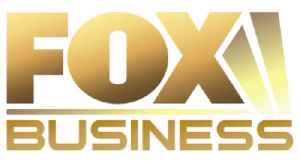 Fox Business is an American pay television business news channel that is owned by the Fox News Media division of Fox Corporation. The network discusses business and financial news. Day-to-day operations are run by Kevin Magee, executive vice president of Fox News; Neil Cavuto manages content and business news coverage. As of February 2015, Fox Business Network is available to approximately 74,224,000 pay television households in the United States.


COVID-19 cases rise to record highs in Midwest

[NFA] Wisconsin and other states in the U.S. Midwest are battling a surge in COVID-19 cases, with new infections and hospitalizations rising to record levels - a sign of a nationwide resurgence as..
Credit: Reuters - Politics Duration: 02:21
Published
Pelosi knocks down talk of 'skinny' stimulus bills

[NFA] U.S. House of Representatives Speaker Nancy Pelosi on Thursday said legislation to help airline companies survive the fallout could only move through Congress with guarantees that lawmakers will..
Credit: Reuters - Politics Duration: 02:30
Published
You Might Like



Rudy Giuliani blows up as interviewer grills him on Hunter Biden allegations

Donald Trump's adviser and personal lawyer Rudy Giuliani went on Fox Business today to hype up his allegations against Joe Biden and his son, Hunter.It went hopelessly off the rails.Giuliani has been..




New Zealand Herald - Published





DNI Ratcliffe: Russia disinformation not behind published emails targeting Biden; FBI reviewing

Director of National Intelligence John Ratcliffe said Monday that recently published emails purporting to document the business dealings of Hunter Biden are not connected to a Russian disinformation..




WorldNews - Published





Donald Trump says he'd support a virus relief package in excess of $1.8 trillion

President Donald Trump said he'd support a virus relief package in excess of $1.8 trillion — his administration's most recent negotiating proposal — and blamed House Speaker Nancy Pelosi for..




WorldNews - Published





Trump has approved revised COVID-19 relief package

U.S. President Donald Trump has approved a revised COVID-19 relief package in the negotiations with congressional Democrats, White House's National Economic Council Director Larry Kudlow said Friday...




WorldNews - Published





US election: Donald Trump's 55-minute rant in first post-diagnosis interview

Donald Trump today gave his first public interview since testing positive for the coronavirus, and it was quite something.The US President phoned in to Fox Business for a live chat with host Maria..




New Zealand Herald - Published





President Trump calls Kamala Harris a 'monster' in rambling post-hospital interview on Fox

By Kevin Liptak | CNN Dialing in for his first interview since being hospitalized, President Donald Trump went on an hour-long ramble that devolved into vicious and sexist attacks on the Democrats..




WorldNews - Published





President Trump Backs Out of Virtual Debate, Won't 'Waste My Time'

President Trump is pulling out of the 2nd debate with Joe Biden, because it would be done remotely ... something he calls a waste of his time. The Prez was defiant Thursday morning on FOX Business..




TMZ.com - Published





Trump goes after FBI director Wray, whom he appointed, and issues warning to Barr

(CNN)President Donald Trump on Thursday again attacked his own FBI director, whom he appointed, and pushed Attorney General William Barr to pressure the Justice Department's investigation of the Russia..




WorldNews - Published





Trump changes position and says he is 'all for masks'

US President Donald Trump appears to have shifted his stance on wearing a face covering in public, saying in an interview that he is "all for masks". The American leader even told Fox Business he..




WorldNews - Published





Trump on Russian bounties: 'I think it's a hoax'

In an interview with Fox Business Network, President Donald Trump, called intelligence assessments on Russian bounties to kill U.S. troops in Afghanistan a "hoax." (July 1)  




USATODAY.com - Published





Kayleigh McEnany Turns the Tables on Reporters About the Media Downplaying the Threat of COVID-19

Julio Rosas | @Julio_Rosas11 | Posted: May 06, 2020 5:50 PM Share Tweet Source: White House/Screenshot White House Press Secretary Kayleigh McEnany flipped the script on a reporter during a press..




WorldNews - Published





Trish Regan, Fox Business parts ways shortly after her coronavirus 'impeachment scam' comments

Trish Regan referred to the coronavirus as an "impeachment scam" on her March 9 show. She and Fox parted ways three weeks later.




USATODAY.com - Published





White House convenes meeting after Brazilian president's positive coronavirus test - Fox

The White House on Friday is convening an urgent meeting after Brazilian President Jair Bolsonaro, who met with U.S. President Donald Trump, tested positive for the coronavirus, Fox Business Network..




Reuters - Published





Taliban peace deal story attributed to Fox Business withdrawn

The Feb 12 story headlined "Trump issues conditional OK for peace deal with Taliban-Fox Business" is withdrawn. Fox Business Network said a screen caption that provided the basis for the story was..




Reuters - Published





Fox Business retracts report on Trump issuing conditional OK for Taliban peace deal

Fox Business Network said its report on Wednesday that President Donald Trump has announced a conditional decision for a peace deal with the Taliban in Afghanistan is wrong.




Reuters - Published





Trump issues conditional OK for peace deal with Taliban: Fox Business

President Donald Trump has announced a conditional decision for a peace deal with the Taliban in Afghanistan, Fox Business Network reported on Wednesday, after sources told Reuters an agreement could..




Reuters - Published





White House economic adviser does not see U.S. economic 'disaster' from coronavirus

The coronavirus outbreak that began in mainland China will likely have some impact on U.S. supply chains, but the effects will probably not be catastrophic, White House economic adviser Larry Kudlow..




Reuters - Published




U.S. Commerce chief says companies must weigh China's coronavirus

The fast-moving spread of the coronavirus from China will weigh on companies as they evaluate their supply chains, U.S. Secretary of Commerce Wilbur Ross told Fox Business Network in an interview on..




Reuters - Published




Bolton says North Korea tests didn't violate pledge to Trump, but no word on talks

US national security adviser John Bolton said on Wednesday North Korea's recent missile tests did not violate a pledge its leader Kim Jong Un made to President Donald Trump, but Pyongyang had yet to..




WorldNews - Published





Trump says "it never ends" after Mueller agrees to testify

President Trump appeared on Fox Business with Maria Bartiromo Wednesday morning




CBS News - Published