PepsiCo
Soft drink company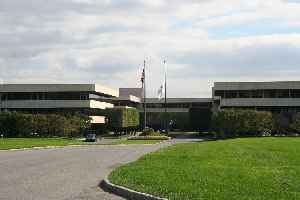 PepsiCo, Inc. is an American multinational food, snack, and beverage corporation headquartered in Harrison, New York, in the hamlet of Purchase. PepsiCo has interests in the manufacturing, marketing, and distribution of grain-based snack foods, beverages, and other products. PepsiCo was formed in 1965 with the merger of the Pepsi-Cola Company and Frito-Lay, Inc. PepsiCo has since expanded from its namesake product Pepsi to a broader range of food and beverage brands, the largest of which included an acquisition of Tropicana Products in 1998 and the Quaker Oats Company in 2001, which added the Gatorade brand to its portfolio.


How your favorite household brands are bringing zero waste to your doorstep
Procter & Gamble, Nestlé, PepsiCo. and other consumer giants are teaming up on a zero waste project called "Loop" to deliver, clean and refill your favorite products.
CBS News - Published
Pepsi considers space billboards to project logo across night sky using satellites
Soft drinks giant PepsiCo has consulted with a Russian space startup offering brands the chance to project their logos into the night skies via low-orbit satellites. PepsiCo said its Russian subsidiary..
WorldNews - Published
Search this site and the web:
You Might Like