Anti-Zionism
Opposition to Zionism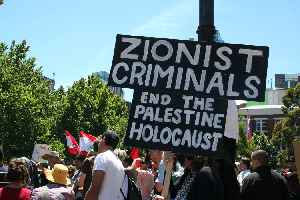 Anti-Zionism is opposition to Zionism. The term is broadly defined in the modern era to denote opposition to the political movement of Jews to self-determination within the territory of the historic Land of Israel. Anti-Zionism is also defined as opposition to the State of Israel or, prior to 1948, its establishment.


Pence Again Calls for Removal of Omar From House Foreign Affairs Committee
US Vice President Mike Pence. Photo: Reuters / Carlos Barria. JNS.org – US Vice President Mike Pence on Friday reiterated his call for Rep. Ilhan Omar to be removed from the House Foreign Affairs..
WorldNews - Published
Search this site and the web:
You Might Like