DC Comics
U.S. comic book publisher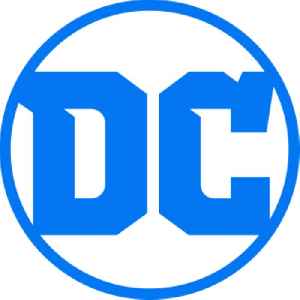 DC Comics, Inc. is an American comic book publisher. It is the publishing unit of DC Entertainment, a subsidiary of the Warner Bros. Global Brands and Experiences division of Warner Bros., a subsidiary of AT&T's WarnerMedia. DC Comics is one of the largest and oldest American comic book companies. The majority of its publications take place within the fictional DC Universe and feature numerous culturally iconic heroic characters, such as Superman, Batman and Wonder Woman. The universe also features well-known supervillains who oppose the superheroes such as Lex Luthor and the Joker. The company has published non-DC Universe-related material, including Watchmen, V for Vendetta, Fables and many titles under their alternative imprint Vertigo.


Michelle Pfeiffer backs Zoë Kravitz as Catwoman

Kravitz is playing the role of Gotham City burglar Selina Kyle in Matt Reeves' upcoming take on the DC Comics superhero tale.
Credit: Cover Video STUDIO Duration: 00:50
Published
Wonder Woman 1984 Pushed Again

Wonder Woman 1984 won't be flying into theaters anytime soon. Warner Bros. has announced that the latest DC superhero flick has been delayed again, this time set to come out in late December. As..
Credit: Wochit News Duration: 00:32
Published
You Might Like



The Batman is delayed until 2022, but The Matrix 4 is now coming next year

Today's announcement of a Dune delay meant that Warner Bros. would have to shuffle its schedule, and now we have new dates for the studio's biggest upcoming movies. Deadline and Variety report that..




The Verge - Published





Spotify's first exclusive DC Comics podcast, Batman Unburied, explores Bruce Wayne's psychology

Spotify Spotify announced the first podcast that'll come out of its exclusive DC Comics deal today: a new show called Batman Unburied. The narrative podcast will explore the "darker aspects of..




The Verge - Published





HBO Max is getting a Suicide Squad spinoff starring John Cena

Image: Warner Media HBO Max is getting a new TV series called Peacemaker, a spinoff of the upcoming Suicide Squad sequel directed by James Gunn. The show will focus on the origins of its titular..




The Verge - Published





DC's FanDome set the new gold standard for virtual events

Host Aisha Tyler inside the FanDome arena. | DC Comics In a time when we're oversaturated with virtual events, it's impossible not to notice that most of them don't exactly run smoothly. There..




The Verge - Published





First trailer for The Batman sees Robert Pattinson transform into the Dark Knight

Robert Pattinson's upcoming Batman movie, The Batman, is one of the most anticipated DC movies. Today, director Matt Reeves debuted a first look at Pattinson's take on the Dark Knight. Maybe..




The Verge - Published





DC FanDome: the nine biggest announcements

DC Comics and Warner Bros. held their first ever FanDome event today, a virtual convention that brought with it new movie trailers, announcements, and exciting gameplay footage. From Warner Bros...




The Verge - Published





James Gunn's Suicide Squad roster of villains unveiled in new teaser video

Director James Gunn took his time at DC Comics' FanDome to introduce the new Suicide Squad set to debut in Warner Bros.' The Suicide Squad. A "roll call" trailer for his Suicide Squad sequel..




The Verge - Published





Watch nearly eight minutes of Gotham Knights first gameplay footage

Warner Bros. Games Montreal debuted its new game set within Batman's world, Gotham Knights, at DC Comics' FanDome today, and the developers brought nearly eight minutes of gameplay footage for fans..




The Verge - Published





New Wonder Woman 1984 trailer introduces Kristen Wiig's Cheetah

After questions about whether Wonder Woman 1984 would possibly skip theaters to premiere digitally, a new trailer for the film confirms it's getting the big-screen treatment. Director Patty..




The Verge - Published





How to watch DC's big FanDome event

Without San Diego Comic-Con, DC Comics and Warner Bros. launched a new virtual event to showcase new trailers for upcoming films, games, and TV shows. From Robert Pattinson's The Batman to Zack..




The Verge - Published





DC Universe's original shows are heading to HBO Max

Image: DC Universe DC Universe's original content — a list that includes Titans, Swamp Thing, Stargirl, and Young Justice — is heading to HBO Max, according to DC chief creative officer and..




The Verge - Published





NASA to name DC headquarters after 'Hidden Figure' Mary W. Jackson, its first Black woman engineer

The dedication of the building comes after a street outside the agency headquarters was renamed Hidden Figures Way in 2019.




USATODAY.com - Published




DC superhero movies ranked

'Birds of Prey' rates high




USATODAY.com - Published





Six Flags: 8 new rides on the way for 2020

Many of Six Flags' new rides take inspiration from DC Comics, including Aquaman: Power Wave, a first-of-its-kind rollercoaster/splashdown ride.




USATODAY.com - Published





Batman fans celebrate 80th birthday of DC Comics superhero

The "Bat-Signal" has been beamed on buildings across the world to mark the anniversary.




BBC News - Published





Marriott sued by DC alleging fraudulent resort fees

It's the first lawsuit to come out of an ongoing multi-state investigation into pricing practices in hotel chains




CBS News - Published





MOVIE REVIEW: Spider-Man: Far from Home

by Graham Pierrepoint - SPIDER-MAN: FAR FROM HOME IMDb Dir: Jon Watts Starring Tom Holland, Samuel L Jackson, Zendaya, Cobie Smulders, Jon Favreau, JB Smoove, Jacob Batalon, Martin Starr, Marisa..




One News Page Staff - Published





How the 1989 'Batman' movie forever changed the comic book character

(CNN)When Tim Burton's "Batman" debuted in theaters 30 years ago in 1989, it didn't just kick off a major, still-flourishing movie franchise and the current era of superhero-led blockbusters. The film..




WorldNews - Published





Marvel and DC comics: Man sells £350k collection

Martin Morris amassed 36,000 Marvel and DC comics over decades, with one probably worth £10,000.




BBC News - Published




MOVIE REVIEW: X-Men: Dark Phoenix

by Graham Pierrepoint - X-MEN: DARK PHOENIX IMDb Dir: Simon Kinberg Starring James McAvoy, Michael Fassbender, Jennifer Lawrence, Nicholas Hoult, Sophie Turner, Tye Sheridan, Alexandra Shipp,..




One News Page Staff - Published





MOVIE REVIEW: Shazam!

by Graham Pierrepoint - SHAZAM! IMDb Dir: David F Sandberg Starring Zachary Levi, Mark Strong, Asher Angel, Jack Dylan Grazer, Djimon Hounsou, Faithe Herman, Grace Fulton, Ian Chen, Jovan Armand,..




One News Page Staff - Published