DC Comics
U.S. comic book publisher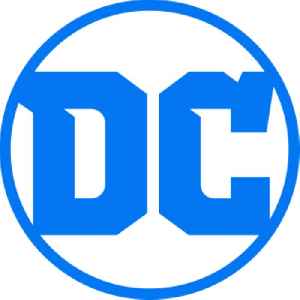 DC Comics, Inc. is an American comic book publisher. It is the publishing unit of DC Entertainment, a subsidiary of Warner Bros. since 1967. DC Comics is one of the largest and oldest American comic book companies, and produces material featuring numerous culturally iconic heroic characters including: Superman, Batman, Wonder Woman, The Flash, Green Lantern, Aquaman, Shazam, Martian Manhunter, Nightwing, Green Arrow, Cyborg, Supergirl and Batgirl.


Marriott sued by DC alleging fraudulent resort fees
It's the first lawsuit to come out of an ongoing multi-state investigation into pricing practices in hotel chains
CBS News - Published
MOVIE REVIEW: Spider-Man: Far from Home
by Graham Pierrepoint - SPIDER-MAN: FAR FROM HOME IMDb Dir: Jon Watts Starring Tom Holland, Samuel L Jackson, Zendaya, Cobie Smulders, Jon Favreau, JB Smoove, Jacob Batalon, Martin Starr, Marisa..
One News Page Staff - Published
Joaquin Phoenix brings his 'Joker' to Venice
Actor Joaquin Phoenix and director Todd Phillips brought their 'Joker' - a movie about the iconic DC Comics villain - to the Venice Film Festival on Saturday (August 31). Rough cut (no reporter..
Credit: Reuters Studio Duration: 00:58Published
How the 1989 'Batman' movie forever changed the comic book character
(CNN)When Tim Burton's "Batman" debuted in theaters 30 years ago in 1989, it didn't just kick off a major, still-flourishing movie franchise and the current era of superhero-led blockbusters. The film..
WorldNews - Published
Marvel and DC comics: Man sells £350k collection
Martin Morris amassed 36,000 Marvel and DC comics over decades, with one probably worth £10,000.
BBC News - Published
MOVIE REVIEW: X-Men: Dark Phoenix
by Graham Pierrepoint - X-MEN: DARK PHOENIX IMDb Dir: Simon Kinberg Starring James McAvoy, Michael Fassbender, Jennifer Lawrence, Nicholas Hoult, Sophie Turner, Tye Sheridan, Alexandra Shipp,..
One News Page Staff - Published
MOVIE REVIEW: Shazam!
by Graham Pierrepoint - SHAZAM! IMDb Dir: David F Sandberg Starring Zachary Levi, Mark Strong, Asher Angel, Jack Dylan Grazer, Djimon Hounsou, Faithe Herman, Grace Fulton, Ian Chen, Jovan Armand,..
One News Page Staff - Published
Batman celebrates 80th birthday in superhero style
The Caped Crusader is celebrating 80 years since first appearing in DC Comics on March 30, 1939
CBS News - Published
Ben Affleck's 'Batman' replacement: 10 actors we'd love to see as Bruce Wayne
Ben Affleck is stepping away from DC Comics' "The Batman" to make way to a younger superhero. Who should step into the cape? We have thoughts.
USATODAY.com - Published
'The Batman' to fly in 2021 without Ben Affleck as Bruce Wayne
'The Batman' solo movie is coming in 2021, but Ben Affleck won't play the DC Comics character; James Gunn in talks to direct the next 'Suicide Squad.'
USATODAY.com - Published
You Might Like