Major League Soccer
Professional soccer league in the United States and Canada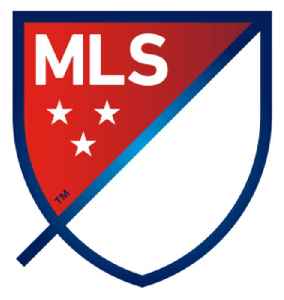 Major League Soccer (MLS) is a men's professional soccer league sanctioned by the United States Soccer Federation which represents the sport's highest level in the United States and Canada. The league comprises 26 teams – 23 in the U.S. and 3 in Canada – and will expand to 30 teams by the 2023 season. MLS constitutes one of the major professional sports leagues in both countries.


MLS: Salt Lake owner to sell Utah teams after alleged racist comments

MLS commissioner says that Real Salt Lake owner Dell Loy Hansen, who is being investigated over allegations that he had used racist language, is set to sell Utah Soccer Holdings.
Credit: Reuters - Sports Duration: 01:16
Published
NBA players decide to continue season after boycott

[NFA] National Basketball Association players agreed on Thursday not to boycott the rest of the season after forcing the postponement of a slate of playoff games in a protest against racial injustice..
Credit: Reuters - Politics Duration: 01:49
Published
You Might Like



Gonzalo Higuain Leaves Juventus, Set For Inter Miami Switch

Gonzalo Higuain has left Juventus and will join David Beckham's Major League Soccer side Inter Miami....




WorldNews - Published





Dell Loy Hansen will sell MLS' Real Salt Lake, NWSL's Utah Royals FC

Dell Loy Hansen, owner of Real Salt Lake of Major League Soccer and the National Women's Soccer League's Utah Royals FC, will sell his teams.




USATODAY.com - Published





Major League Soccer to investigate Real Salt Lake owner Dell Loy Hansen over alleged racist comments

Major League Soccer will conduct an investigation into allegations that Real Salt Lake owner Dell Loy Hansen used racially charged language.




USATODAY.com - Published





NHL Postpones Games Following Jacob Blake Shooting

The NHL is following the MLB, NBA, WNBA and MLS' lead ... with the league officially postponing games following the Jacob Blake shooting. "After much discussion, NHL Players believe that the best..




TMZ.com - Published





Players kneeling for anthem booed before MLS game

"You can't even have support from your own fans in your own stadium," Dallas defender Reggie Cannon said.




CBS News - Published





'It's disgraceful' - FC Dallas player 'disgusted' after fans boo kneeling players

FC Dallas' Reggie Cannon condemns the "disgusting" booing of players kneeling during the national anthem by some home fans before an MLS game.




BBC News - Published





As sports return, experts fear leagues will use up scarce COVID-19 testing resources

NBA, MLB and MLS are using an estimated 19,000 COVID-19 tests per week, but say they are taking steps to avoid burdening a fragile infrastructure.




USATODAY.com - Published





Raised fists for eight minutes and 46 seconds - MLS players protest on return

Nani scores a 97th-minute winner for Orlando as MLS action returns and players from across the league stage a powerful protest.




BBC News - Published





Black Players for Change protests on field prior to first MLS is Back match in Orlando

A group of nearly 170 players, club staff and coaches protested on the field before Major League Soccer's Inter Miami vs. Orlando City SC game.




USATODAY.com - Published





Multiple FC Dallas players test positive for coronavirus after arriving in Orlando

FC Dallas delegation under quarantine at Disney World resort after positive tests by unidentified players ahead of MLS tournament, set to begin July 8.




USATODAY.com - Published





MLS says 20 players, six club staff test positive for Covid-19

NEW YORK – Major League Soccer (MLS) has said 20 players and six club staff have tested positive for Covid-19 ahead of the 'MLS is Back Tournament' set to...




WorldNews - Published





COVID-19 cases force closure of MLB, NHL training facilities

LOS ANGELES: Major League Baseball's (MLB) Philadelphia Phillies have closed their Florida training base after eight COVID-19 positives and the Toronto Blue Jays, San Francisco Giants and the NHL's..




WorldNews - Published





Major League Soccer to restart with tournament similar to World Cup format

The league announced details for its MLS is Back Tournament, which will feature three group stage matches for 16 consecutive days.




USATODAY.com - Published





MLS reiterates support for protests during national anthem

Major League Soccer said on Tuesday it would make no changes to its longstanding policy of supporting peaceful protests by players or staff during the pre-game playing of the U.S. national anthem.




Reuters - Published





Major League Soccer and players union ratify CBA, finalize plan to resume 2020 season

Major League Soccer is ready to return after the league and MLS Players Association ratify new collective bargaining agreement.




USATODAY.com - Published





'Welcome, erm, Jaap Stam?' - FC Cincinnati use wrong photo in new manager tweet

Jaap Stam is the new FC Cincinnati manager, but the MLS club used a photo of someone else on social media to announce his arrival.




BBC News - Published





USL Championship: The Brits pursuing careers in America's second tier

Beneath the glitz and glamour of Major League Soccer, a host of Brits are chasing an American dream in the USL Championship.




BBC News - Published





'A lot of EFL players are desperate to come here' - the English influx to USA's second tier

Beneath the glitz and glamour of Major League Soccer, a host of Britons are chasing an American dream in the USL Championship.




BBC News - Published





Major League Soccer suspends season for 30 days due to coronavirus

Major League Soccer is following in the footsteps of the NBA and is suspending its season for 30 days due to coronavirus.




USATODAY.com - Published





Beckham's Inter Miami score first MLS goal but lose to DC United

David Beckham's Inter Miami score their first-ever goal in MLS but are denied victory as DC United win 2-1.




BBC News - Published




Beckham's Inter Miami - the team with fanatical ultras who have not played a game yet

When Inter Miami begin life in MLS this weekend they will bring something familiar - but very different - to the United States' top flight.




BBC News - Published





David Beckham's Inter Miami: Are ultras & big stars the key to MLS success?

BBC Sport travels to Florida to find out if a unique fan culture, deep pockets and David Beckham's star power can make Inter Miami a success in Major League Soccer.




BBC News - Published





'Bloody-mindedness' made Beckham's Inter Miami dream a reality

Before Inter Miami's Major League Soccer debut on Sunday, David Beckham tells BBC Sport "perseverance, stubbornness and bloody-mindedness" made his franchise dream a reality.




BBC News - Published





David Beckham: Inter Miami co-owner speaks of his 'stubbornness' as they prepare for MLS debut

Co-owner David Beckham describes his "perseverance, stubbornness and bloody-mindedness" as Inter Miami prepare to make their MLS debut against LAFC in Los Angeles this weekend.




BBC News - Published





Bradley Wright-Phillips: 'Best forward in MLS history' leaves New York Red Bulls

Bradley Wright-Phillips, considered one of Major League Soccer's best-ever players, leaves the New York Red Bulls after his contract expires.




BBC News - Published





'You're going to fall - it's about how you get up' - Henry starts MLS job

Former Arsenal striker Thierry Henry says he wanted to "confront" the disappointment of his short spell at Monaco in becoming coach of Montreal Impact.




BBC News - Published





Thierry Henry returns to MLS as Montreal Impact coach

MONTREAL (AP) — Thierry Henry is returning to Major League Soccer to coach Montreal Impact. Montreal says in a statement the...




WorldNews - Published





Zlatan Ibrahimovic Is an Aging Star and His Exit Is Good Riddance for LA Galaxy

Zlatan Ibrahimovic announces that he's leaving LA Galaxy and the MLS. The storied star spent two seasons with the LA Galaxy but failed to win the title. LA Galaxy would be better off investing their..




WorldNews - Published





Thierry Henry appointed coach of Major League Soccer side Montreal Impact

Former France striker Thierry Henry takes over as coach of Major League Soccer side Montreal Impact.




BBC News - Published





'I came, I saw, I conquered' - Ibrahimovic confirms LA Galaxy exit

Zlatan Ibrahimovic says his two-season stint at LA Galaxy made him "feel alive again" as he confirms he will leave the Major League Soccer side.




BBC News - Published





Zlatan Ibrahimovic set for January return to AC Milan, says MLS commissioner Don Garber

Zlatan Ibrahimovic is soon to end his spell in Major League Soccer, with a return to Europe seemingly imminent – and AC Milan appears to be his destination. Having signed for LA Galaxy in 2018, he..




WorldNews - Published





Ibrahimovic 'being recruited by AC Milan'

Zlatan Ibrahimovic is set to return to Italian side AC Milan at the end of his spell with LA Galaxy, says MLS commissioner Don Garber.




BBC News - Published





Zlatan Ibrahimović grabs crotch, stares down LAFC fan following MLS playoff loss

The soccer star made headlines again, but not for a cocky quote. After Galaxy lost in the MLS playoffs, he had an odd way of responding to a heckler.




USATODAY.com - Published

Also reported by •WorldNews


Ibrahimovic's LA Galaxy knocked out of MLS play-offs

Zlatan Ibrahimovic's LA Galaxy are knocked out of the MLS Cup play-offs by Los Angeles FC in what could be the Swede's final MLS game.




BBC News - Published





Heavy play-off loss ends Rooney's MLS career

Wayne Rooney has been hailed as a "big plus" during his time at DC United, after the former England captain played his final MLS game.




BBC News - Published





LAFC's Carlos Vela sets new Major League Soccer single-season goals scored record

LAFC's Carlos Vela padded his near-certain MVP campaign by setting the MLS single-season goals scored record with a hat trick on Sunday.




USATODAY.com - Published





Major League Soccer has suspended its prohibition on the Iron Front flag

Major League Soccer announced Tuesday that it will no longer prohibit the display of Iron Front imagery at games for the rest of the 2019 season.




USATODAY.com - Published





David Silva set to join MLS side Inter Miami

Manchester City playmaker David Silva is reportedly set to join MLS side Inter Miami in 2020. Inter Miami have found their...




WorldNews - Published





If Man United need me, I'm here – Ibrahimovic

Manchester United still have a supporter in Zlatan Ibrahimovic, who would jump at the chance to return to the club. Zlatan Ibrahimovic says he would rejoin Manchester United if given the opportunity,..




WorldNews - Published





MLS Review: Ibrahimovic nets brace as Galaxy hold LAFC

LA Galaxy remained unbeaten against Los Angeles FC after a derby draw in MLS. Zlatan Ibrahimovic scored a brace as LA Galaxy played out a thrilling draw with Los Angeles FC, while Dallas claimed a big..




WorldNews - Published





MLS teams navigate new 'no political display' policy

MLS policy banning political displays at games stirs controversy in Pacific Northwest




USATODAY.com - Published





Howard Webb: VAR will improve the Premier League

Howard Webb has more experience than most of officiating top flight football matches and his stint in North America's Major League Soccer has convinced him that Video Assistant Referees (VAR) will only..




WorldNews - Published





'The system is s***' - Ibrahimovic critical of MLS playoffs

Zlatan Ibrahimovic is not a fan of the MLS playoffs as the LA Galaxy captain labelled the system "s***". Unlike Europe, where Ibrahimovic has played for the likes of Manchester United, Paris..




WorldNews - Published





Derby confirm signing of Wayne Rooney

Wayne Rooney will join Derby as a player-coach on an initial 18-month contract from January 2020, the Championship club have announced. Derby later confirmed that Rooney will join the club in January..




WorldNews - Published





Wayne Rooney set to finalise Derby move after landing in England

Wayne Rooney has landed in England as he prepares to finalise a sensational move to Derby. The former England captain arrived at Heathrow on Tuesday morning and has made his way up to the Midlands to..




WorldNews - Published





Atlanta United beats LA Galaxy in front of MLS-record crowd

MLS Capsules




USATODAY.com - Published





Inter Miami: David Beckham MLS franchise expect to sign English players

David Beckham's Inter Miami expect to recruit English players before their MLS debut in 2020, says co-owner Jorge Mas.




BBC News - Published





Lappalainen scores twice in MLS debut, Impact beat Union 4-0

MLS Capsules




USATODAY.com - Published





Best of the 2019 Major League Soccer season

Take a look at the best images from the 2019 Major League Soccer season.




USATODAY.com - Published





LA Galaxy's Zlatan Ibrahimovic backs up big talk with hat trick in 'El Trafico' win over LAFC

After calling himself the best player in MLS, Zlatan Ibrahimovic scored all three LA Galaxy goals in a 3-2 win over city rival LAFC.




USATODAY.com - Published