Starfleet
Fictional space flight organization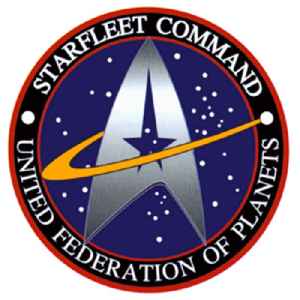 Starfleet is a fictional organization in the Star Trek media franchise. Within this fictional universe, Starfleet is a uniformed space force maintained by the United Federation of Planets as the principal means for conducting deep space exploration, research, defense, peacekeeping, and diplomacy,. While the majority of Starfleet's members are human and it is headquartered on Earth, hundreds of other species are also represented. The majority of the franchise's protagonists are Starfleet commissioned officers.


D.C. Fontana, First Female 'Star Trek' Writer, Dies at 80
Ms. Fontana, who was part of the "Star Trek" universe from its early days, was best known for her work on Spock, the half-human, half-Vulcan Starfleet officer portrayed by Leonard Nimoy.
NYTimes.com - Published
"Star Trek: Picard" trailer released at San Diego Comic-Con
"Star Trek" fans got their first look Saturday at the forthcoming "Star Trek: Picard," which sees Sir Patrick Stewart reprising his famous role as the revered Starfleet officer and former Enterprise..
CBS News - Published
NASA's orbital just spotted the Star Trek Starfleet logo on Mars
Here on Earth we're making big plans to send the first humans to Mars, but it looks like Starfleet may have gotten there first. In the expanse of the Hellas Planitia, the Mars Reconnaissance Orbiter..
WorldNews - Published
Also reported by •CBS News
'Star Trek' logo - or at least, what looks like it - spotted on Mars
Recently, a NASA spacecraft in orbit around Mars snapped a photo of an odd object on the planet's surface – something that looks remarkably like the Star Fleet logo from Star Trek.
USATODAY.com - Published
More Details on Star Trek Picard Series - Including Its Name - Supposedly Revealed
by Stephanie Boyd - The forthcoming Star Trek TV series featuring Patrick Stewart returning to his iconic role as Jean-Luc Picard has come under immense scrutiny in recent months. The project was..
One News Page Staff - Published
Search this site and the web:
You Might Like