Berkshire Hathaway
American multinational conglomerate holding company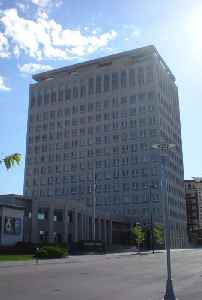 Berkshire Hathaway Inc. is an American multinational conglomerate holding company headquartered in Omaha, Nebraska, United States. The company wholly owns GEICO, Duracell, Dairy Queen, BNSF, Lubrizol, Fruit of the Loom, Helzberg Diamonds, Long & Foster, FlightSafety International, Pampered Chef, and NetJets, and also owns 38.6% of Pilot Flying J; 26.7% of the Kraft Heinz Company, and significant minority holdings in American Express (17.6%), Wells Fargo (9.9%), The Coca-Cola Company (9.4%), Bank of America (6.8%), and Apple (5.22%). Since 2016, the company has acquired large holdings in the major US airline carriers, and is currently the largest shareholder in United Airlines and Delta Air Lines, and a top three shareholder in Southwest Airlines and American Airlines. Berkshire Hathaway has averaged an annual growth in book value of 19.0% to its shareholders since 1965, while employing large amounts of capital, and minimal debt.


Warren Buffett and Berkshire Hathaway make key changes to 2019 stock picks
Berkshire Hathaway Inc. has released its public equity holdings as of March 31, 2019.
USATODAY.com - Published
Buffett's Berkshire unveils $861 million Amazon stake
Warren Buffett's Berkshire Hathaway Inc said it owned $860.6 million of Amazon.com Inc shares at the end of March, after the billionaire admitted to underestimating the online retailer and its Chief..
Reuters - Published
Buffets Berkshire Reveals Its Stake In Amazon
On Wednesday, Berkshire Hathaway disclosed a filing with the Securities and Exchange Commission. It reveals that it bought 483,300 shares in the first quarter, worth about $904 million. CEO Warren..
Credit: Wochit News Duration: 00:32Published
Kraft Heinz restates earnings
Kraft Heinz will two years' worth of earnings to fix errors that resulted from lapses in procurement practices. Fred Katayama reports.
Credit: Reuters Studio Duration: 01:01Published
The Tycoon Diet: How To Eat Like Billionaire Investor Warren Buffett
Warren Buffett is one of the most successful investors in history. And at eight-eight years old, Markets Insider reports he also has a really weird diet. Buffett's diet of sugary soda, junk food, and..
Credit: Wochit News Duration: 00:59Published
Warren Buffett Doesn't Believe Socialism Works
Business Insider reports Warren Buffett does not believe the US is headed for socialism any time in the near future. At Saturday's Berkshire Hathaway annual meeting, Buffett said,"I don't think the..
Credit: Wochit News Duration: 00:43Published
Wall Street rises on upbeat jobs report
U.S. stocks rose in a broad-based rally on Friday as strong job growth in April with muted wage gains left investors upbeat about the outlook for the economy and interest rates. Fred Katayama reports.
Credit: Reuters Studio Duration: 01:05Published
Buffett views are out of step with populist mood
When Warren Buffett takes the stage at Berkshire Hathaway's annual shareholders' meeting on Saturday his stance on healthcare reform, big banks and stock buybacks may appear out of touch with the..
Credit: Reuters Studio Duration: 02:36Published
Warren Buffett's Diet Is A Toddler's Dream
Business Insider reports that at 88 years old, Warren Buffett is still living life to the fullest. Buffett still goes to work daily but calls his work week a "vacation every day". The CEO of holding..
Credit: Wochit News Duration: 00:45Published
Search this site and the web:
You Might Like