Jennifer Lopez
American singer and actress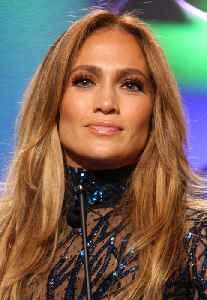 Jennifer Lynn Lopez is an American singer, actress, dancer and producer. In 1991, Lopez began appearing as a Fly Girl dancer on In Living Color, where she remained a regular until she decided to pursue an acting career in 1993. For her first leading role in the 1997 Selena biopic of the same name, Lopez received a Golden Globe nomination and became the first Latin actress to earn over US$1 million for a film. She went on to star in Anaconda (1997) and Out of Sight (1998), later establishing herself as the highest-paid Latin actress in Hollywood.


Jennifer Lopez confirms 'Hustlers' release date
Jennifer Lopez has confirmed the release date for 'Hustlers', which will hit cinema screens on September 13. The 49-year-old singer and actress is both producing and starring in the upcoming drama..
WorldNews - Published
Jennifer Lopez responds to Alex Rodriguez cheating allegations: 'I know what the truth is'
Jennifer Lopez addressed cheating allegations on "The Breakfast Club," a month after Jose Canseco accused Alex Rodriquez of being unfaithful to her.
USATODAY.com - Published
NBC Reporter Matt Bradley Caught Styling Hair With Spit on Live TV
The other day, I was watching The Wedding Planner because it came on TV and that's what you do when The Wedding Planner comes on TV. I was surprised by a moment from the 2001 movie that I didn't..
Credit: Wochit News Duration: 00:32Published
Jennifer Lopez Opens Up About Relationship With Alex Rodriguez
Jennifer Lopez and Alex Rodriguez gushed about their relationship for the first time since getting engaged on March 9, after dating for two years. "Everything that we do, we do together," Lopez told..
Credit: Wochit News Duration: 00:34Published
Jennifer Lopez and Alex Rodriguez Are Engaged. What's the Power Couple's Combined Net Worth?
What's the combined net worth of Jennifer Lopez and Alex Rodriguez? By most accounts, A-Rod and J-Lo won't be worth $1 billion when they get married, but they could very well hit that mark in the..
Credit: Time Duration: 01:32Published
Jennifer Lopez Announces Engagement To Alex Rodriguez
Singer and actor Jennifer Lopez confirmed her engagement with retired baseball legend Alex Rodriguez through social media. Both of them shared the same photo of Lopez's massive rock. As celebrities..
Credit: Newsweek Duration: 01:08Published
'A Star Is Born' — Remade for Every Generation Since 1937
Lady Gaga and Bradley Cooper's iteration of "A Star Is Born" is actually the third remake of the classic Hollywood tale.
Credit: Newsy Studio Duration: 02:37Published
Search this site and the web:
You Might Like