BMW
German automotive brand, manufacturer, and conglomerate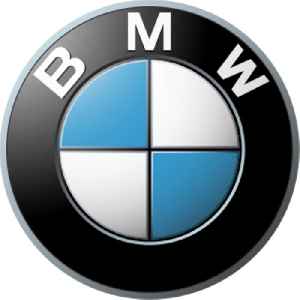 Bayerische Motoren Werke AG, commonly referred to as BMW, is a German multinational company which produces luxury vehicles and motorcycles. The company was founded in 1916 as a manufacturer of aircraft engines, which it produced from 1917 until 1918 and again from 1933 to 1945.


The six most exciting coupes on sale today

With sleek styling and appealing performance, it's no surprise the coupemarket remains so popular. Toyota/BMW/Ford/Jaguar/Audi/Mercedes-Benz
Credit: PA - Press Association STUDIO Duration: 01:34
Published
MG Gloster SUV: First drive review

MG Motor is taking aim at the premium luxury SUV segment with the Gloster SUV. It is slated to be India's first autonomous (Level 1) premium SUV with off-roading capabilities too. Packed with features..
Credit: HT Digital Content Duration: 14:05
Published
BMW reveal New M3 and M4

BMW has finally revealed its new M4 and M4 sports cars which gain more powerand more technology too. Source - BMW
Credit: PA - Press Association STUDIO Duration: 01:16
Published
You Might Like



BMW car, superbike worth Rs 15 lakh - Here's how much property is owned by Lalu Yadav's millionaire son Tej Pratap Yadav

Tej Pratap Yadav, the elder son of Lalu Prasad, is trying his luck from Hasanpur Assembly Seat in Samastipur district of Bihar this time's in Bihar Assembly Election 2020. Tej Pratap has filed a..




DNA - Published





BMW second-life solution sees retired car batteries used as mobile power units

BMW has developed a new way of giving old batteries a second life by adapting them for use as mobile power units. Made in collaboration with energy storage experts Off Grid Energy, the retired..




WorldNews - Published





Defying Trump, 4 Automakers Lock In a Deal on Greenhouse Gas Pollution

The four — Ford, Honda, BMW and Volkswagen — sealed a binding agreement with California to follow the state's stricter tailpipe emissions rules.




NYTimes.com - Published





BMW to offer fully electric 5-series in emissions push

FRANKFURT — BMW will offer a fully electric 5-series as part of sweeping product overhaul unveiled on Monday as the German carmaker seeks to lower vehicle emissions during production and on the...




WorldNews - Published





Ryan Durkin death: Speeding driver jailed for killing boy

Ryan Durkin, 15, was hit by a BMW being driven by Mitchel Hughes as he crossed a road with friends.




BBC News - Published





Grimsby dockworker caught with £180,000 of cocaine jailed

Ben Whitby was found with about 2.25kg of the Class A drug in a rucksack in his BMW.




BBC News - Published





BMW to drop 6,000 jobs through turnover, early retirement

Automaker BMW says it will drop 6,000 jobs through early retirements and turnover as the auto industry adjusts to a sharp drop in demand due to the coronavirus outbreak ......




WorldNews - Published





James Stokoe death: Man charged with murder

James Stokoe was found with serious injuries in a BMW in Thornaby and died at the scene.




BBC News - Published





BMW reports first-quarter profit rise as coronavirus saps demand

FRANKFURT (Reuters) - BMW AG on Wednesday reported a 133% rise in first-quarter profit, due to the absence of a one-off provision in the year-earlier period, but said the impact of the coronavirus..




WorldNews - Published





You can't buy justice with money, SC tells wealthy convict

"You cannot buy justice with money," the Supreme Court said on Wednesday and dismissed Vismay Amitbhai Shah's appeal against his conviction and five-year sentence for causing death of two students..




IndiaTimes - Published





BMW patents steering wheel that changes shape

BMW is working on a technology that would allow its vehicles' steering wheels to change shape. The German car manufacturer has filed patents that would see the wheel shift from the traditional..




WorldNews - Published





Boy injured in Huddersfield community centre shooting

The suspects fled the scene in a BMW which was later found burnt out.




BBC News - Published





BMW says coronavirus hit China sales but sticks to 2020 global target

BMW on Tuesday said its China sales have taken a hit this year because of the new coronavirus, but stuck to its target for growing passenger car sales for the year, and said its global supply chain has..




WorldNews - Published





M60 fatal crash: Six-year-old boy released from hospital

An eight-year-old boy died in the crash on the M60 and a male BMW driver was arrested.




BBC News - Published





Tables, footrests, smart speakers: Self-driving cars could become the living rooms of the future

Nissan, BMW and GM have shown off self driving cars with spacious, adjustable interiors that are reminiscent of boutique hotels.




USATODAY.com - Published





These cars are like living rooms on wheels

Audi, Volvo, BMW and others have shown off concepts inspired by living quarters.




USATODAY.com - Published





BMW extends holidays for Chinese production workers: spokesman

German luxury carmaker BMW will extend its factory holidays at its plants in Shenyang, China, by one week until Feb. 9 over travel restrictions imposed to contain the coronavirus, a company spokesman..




Reuters - Published




Ram pickup beats BMW, Mercedes for as top luxury vehicle of 2020

The Ram 1500 Limited and Laramie Longhorn editions beat the BMW X7 and Mercedes-Benz S-Class for Cars.com's 2020 Luxury Car of the Year.




USATODAY.com - Published





Whyteleafe hit-and-run: BMW recovered and a man arrested

A 25-year-old man remains under investigation after a pedestrian was hit and killed on the A22.




BBC News - Published





Hunt for BMW driver after suspected Whyteleafe fatal hit-and-run

A 30-year-old man was killed in Godstone Road, Whyteleafe, on Thursday night.




BBC News - Published





Mercedes-Benz beats rivals BMW and Volkswagen to record higher car sales

Mercedes-Benz successfully defended its crown as the world's best-selling luxury car brand, beating out German rivals BMW and Volkswagen's Audi for the fourth consecutive year. The victory was..




WorldNews - Published





Thousands of Toyota, Mazda and Suzuki cars forced off the road in airbag recall

The car companies will buy back more than 18,000 vehicles equipped with a new type of deadly Takata airbags first discovered in BMW and Audi cars.




The Age - Published





Ayodeji Azeez death: Robber jailed for life over ambush murder

Ayodeji Azeez was targeted after he posted pictures of his new BMW car on social media.




BBC News - Published





Taxpayers to save despite luxury upgrade to fleet of federal MP vehicles

The federal government is replacing its Comcar fleet with BMWs and Toyota hybrids in a move expected to save taxpayers $100,000 a year.




SBS - Published





Federal MPs upgrade to luxury vehicles

The federal government is replacing its Comcar fleet with BMWs and Toyota hybrids in a move expected to save taxpayers $100,000 a year.




SBS - Published





BMW probed by SEC over sales reporting

The Securities and Exchange Commission is investigating BMW, the German automaker confirmed Monday. A source familiar with the investigation said the SEC is looking into the manner in which BMW..




WorldNews - Published





BMW says being investigated by U.S. SEC

German automaker BMW AG said on Monday it was being investigated by the U.S. Securities and Exchange Commission following a report of a probe related to the company's sales practices.




Reuters - Published





Swanley M20 tanker collision victim dies

The driver's BMW hit the lorry on the M20 after it had stopped following an earlier crash.




BBC News - Published





Daimler, BMW exiting North American car-sharing market, cutting in Europe

BMW AG and Daimler AG said Wednesday they plan to exit the North American car-sharing market, with the joint venture partners halting operations in Montreal, New York, Seattle, Washington, D.C., and..




Reuters - Published




Takata airbag crisis worsens as ACCC warns of new safety risk affecting 78,000 cars

Popular cars made by Audi, BMW, Ford, Honda, Mazda, Mitsubishi, Suzuki and Toyota are believed to be equipped with another type of airbag inflator which may spray shrapnel when deployed in a crash.




The Age - Published





BMW, Great Wall to build new China plant for electric cars

MUNICH — BMW and its partner Great Wall Motor said they plan to build a plant in China with a capacity of 160,000 cars per year, and which will produce BMW's electric MINI brand and Great...




WorldNews - Published





Jaguar Land Rover parent approaches BMW, Geely in hunt for partners

Tata Group, the owner of Jaguar Land Rover, has approached carmakers including China's Zhejiang Geely Holding Group Co. and BMW AG as it seeks partnerships for the beleaguered British automotive..




WorldNews - Published





Girl, 2, seriously hurt in fall from car in Accrington

Police think the girl may have been hit by another car after falling out of the BMW.




BBC News - Published





Trump fumes over California emissions deal with car companies, DOJ investigates automakers

From the AT&T-Time Warner merger and now with BMW, Ford, Honda and VW, storied antitrust division is acting like Trump's petty enforcer: Our view




USATODAY.com - Published





2 car experts who tore apart Tesla's Model 3 explain why the company is still beating GM, Jaguar, and BMW in range

More than 10 years after Tesla released its first vehicle, the Roadster sports car, some competitors are still unable to match its 245-mile range. And recent improvements to the drivetrain and..




WorldNews - Published





Automakers turn on style to try to switch SUV fans to electric

FRANKFURT — Mercedes-Benz and Porsche are showcasing curvaceous, high-end electric sports cars at the Frankfurt auto show as part of an industry effort to counter Tesla, avert billions in European..




WorldNews - Published





Justin Thomas eagles 16th hole from 180 feet on way to course-record 61 at BMW Championship

MEDINAH, IL. - Justin Thomas tied the course record in Thursday's first round of the BMW...




USATODAY.com - Published





St Osyth crash: Two men killed lay 'undiscovered for hours'

It was thought the BMW hit a tree at about 01:30 BST, but officers were not called until about 06:15.




BBC News - Published





BMW profits drop on higher costs, spending for new tech

FRANKFURT, Germany (AP) — Luxury automaker BMW said Thursday that net profit fell 29% to 1.48 billion euros ($1.63 billion) in the second quarter from a year earlier, as profits were reduced by..




WorldNews - Published





BMW CEO says hopes Boris Johnson will listen to business as Brexit looms

BMW's Chief Executive Harald Krueger on Thursday said he hoped that British Prime Minister Boris Johnson would consider business interests as he prepares to negotiate Britain's exit from the European..




Reuters - Published





California bypasses Trump to sign mileage deal with 4 car makers

Ford, BMW, Honda and Volkswagen agree to state's more stringent pollution and mileage standards than U.S. proposes




CBS News - Published





Four automakers, California strike compromise on vehicle emissions

Ford Motor Co, BMW AG, Volkswagen AG and Honda Motor Co said on Thursday they have reached a voluntary agreement with the state of California to adopt compromise vehicle emissions rules.




Reuters - Published





Production chief Zipse named new boss at automaker BMW

BMW has named its top production manager, Oliver Zipse, as its next CEO to lead the luxury automaker...




WorldNews - Published





MINI Electric car revealed: BMW unveils MINI Cooper SE

BMW plans to begin production on the MINI Cooper SE electric car in November 2019. It's MINI's first pure electric vehicle.




USATODAY.com - Published





BMW may finally be ready to sell hydrogen fuel cell cars to the public

Like all automakers, BMW needs to reduce emissions in order to meet stricter global standards. But BMW's emissions-reduction efforts have primarily focused on battery-electric cars and plug-in..




WorldNews - Published





BMW CEO to step down in wake of disappointing earnings

BMW CEO Harald Krueger is stepping down and the company's board will meet this month to discuss a successor ......




WorldNews - Published





BMW and Daimler team up on automated driving

Some 1,200 developers at BMW and Daimler will team up to develop automated driving technology, the companies said on Thursday, the latest carmakers forced to pool their development resources at a time..




WorldNews - Published





Not just vroomier: Hollywood composer of 'Rain Main' scores big sound for BMW concept car

BMW's concept electric car, Vision M NEXT, has an engine sound designed by Hollywood composer Hans Zimmer.




USATODAY.com - Published





BMW to launch over a dozen fully-electric models by 2023

BMW is to launch over a dozen new all-electric models by 2023, two years earlier than planned. The German premium car maker had committed to offer 25 electrified models - either fully electric or..




WorldNews - Published





BMW and Jaguar Land Rover Unite to Develop EVs

BMW and Jaguar Land Rover are joining forces to develop electric and hybrid vehicles, the two automakers have announced. The aim of the collaboration is to ultimately reduce the cost needed to...




WorldNews - Published

Also reported by •Reuters