Guillermo del Toro
Mexican film director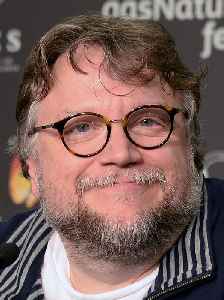 Guillermo del Toro Gómez is a Mexican filmmaker, author, actor, and former special effects makeup artist. He is best known for the Academy Award-winning fantasy films Pan's Labyrinth (2006) and The Shape of Water (2017), winning the Oscars for Best Director and Best Picture for the latter.


You Might Like
Ewan McGregor to portray Jiminy Cricket in Guillermo del Toro's Pinocchio
WENN.com Ewan McGregor has joined the cast of Guillermo Del Toro's Pinocchio revamp – he'll voice the character Jiminy Cricket. In a new Zoom interview with...
WorldNews - Published
Guillermo del Toro's ultimate guide to 'Scary Stories' for kids and teens
A lifetime horror fan, Oscar-winner Guillermo del Toro is leaning kid-friendly with his new movie, "Scary Stories to Tell in the Dark."
USATODAY.com - Published
'Babadook' director Jennifer Kent takes on historical Australian horrors
Usually when a filmmaker's debut is a hit and jump-starts a career, there's pressure to follow with more of the same. But, not with Jennifer Kent, whose new film coming out Friday called, "The..
WorldNews - Published
MOVIE REVIEW: Hellboy
by Graham Pierrepoint - HELLBOY IMDb Dir: Neil Marshall Starring David Harbour, Milla Jovovich, Ian McShane, Sasha Lane, Daniel Dae Kim, Thomas Haden Church, Stephen Graham 0.5 STARS (out of 5) ..
One News Page Staff - Published
Search this site and the web: