Alan Parker
English film producer and director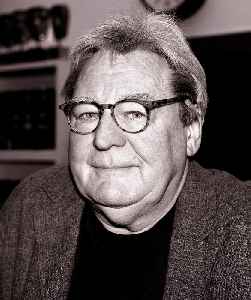 Sir Alan William Parker was an English filmmaker. His early career, beginning in his late teens, was spent as a copywriter and director of television advertisements. After about ten years of filming adverts, many of which won awards for creativity, he began screenwriting and directing films.


Filmmaker And British National Treasure Alan Parker Dead At 76

CNN reports celebrated British director Alan Parker has died. He was 76. Parker's credits include adored musicals 'Fame,' 'Evita', and 'Bugsy Malone,' and gritty crime dramas "Mississippi Burning" and..
Credit: Wochit News Duration: 00:34
Published
Remembering British Director of 'Fame', 'Midnight Express' and 'Mississippi Burning' Alan Parker | THR News

Alan Parker died Friday following a lengthy illness, the British Film Institute confirmed. He was 76. The filmmaker, whose features landed 19 BAFTAs, 10 Golden Globes and 10 Oscars, also was behind..
Credit: The Hollywood Reporter Duration: 01:15
Published
Bugsy Malone director Sir Alan Parker dies

Director Sir Alan Parker, whose work included Bugsy Malone and MidnightExpress, has died aged 76. A statement from a spokeswoman, sent on behalf ofthe family, said Sir Alan died on Friday morning.
Credit: PA - Press Association STUDIO Duration: 00:52
Published
You Might Like
Passage: In memoriam
"Sunday Morning" remembers some of the notable figures who left us this week, including "Alley Cat" composer Bent Fabric; William English, who developed the computer mouse; actress Olivia de..
CBS News - Published
Alan Parker, director of 'Bugsy Malone' and 'Mississippi Burning', dead at 76
London - British filmmaker Alan Parker, director of movies ranging from "Bugsy Malone", a gangster comedy featuring children armed with cream-shooting guns, to tense prison drama "Midnight Express",..
WorldNews - Published
Sir Alan Parker, director of Bugsy Malone and Evita, dies aged 76
His many credits include Midnight Express, Mississippi Burning, The Commitments and Bugsy Malone.
BBC News - Published
Search this site and the web: