Western Sahara
Disputed territory in northwestern Africa
---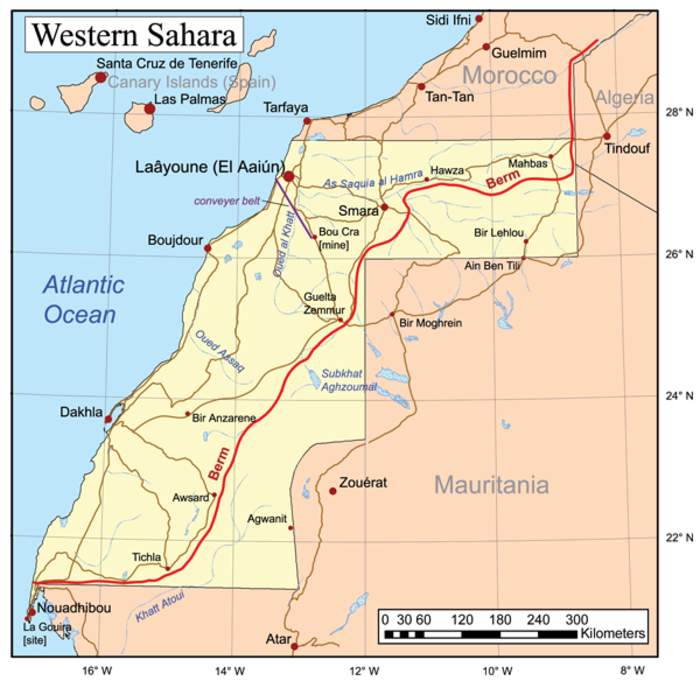 Western Sahara is a disputed territory on the northwest coast and in the Maghreb region of North and West Africa. About 20% of the territory is controlled by the self-proclaimed Sahrawi Arab Democratic Republic, while the remaining 80% of the territory is occupied and administered by neighboring Morocco. Its surface area amounts to 266,000 square kilometres (103,000 sq mi). It is one of the most sparsely populated territories in the world, mainly consisting of desert flatlands. The population is estimated at just over 500,000, of which nearly 40% live in Laayoune, the largest city in Western Sahara.
The German government said it was "surprised" by the decision. Moroccan-German ties have been tense in recent months.
Berlin has said it is confused by the move.