Empire
Geographically extensive group of states and peoples united and ruled either by a central authority or a central figure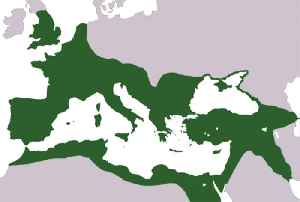 An empire is a sovereign state functioning as an aggregate of nations or people that are ruled over by an emperor or another kind of monarch. The territory and population of an empire is commonly of greater extent than the one of a kingdom.


You Might Like
Today in History for October 10th
Highlights of this day in history: Vice President Spiro Agnew resigns; Imperial rule ends in China; Achille Lauro hijackers forced to land; Movie legend Orson Welles dies; Opera composer Giuseppe Verdi..
USATODAY.com - Published
Search this site and the web: