iCloud
Cloud storage and cloud computing system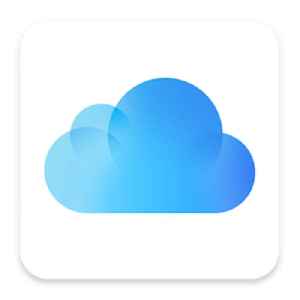 iCloud is a cloud storage and cloud computing service from Apple Inc. launched on October 12, 2011. As of 2018, the service had an estimated 850 million users, up from 782 million users in 2016.


You Might Like
Apple outage affects App Store, Apple Music, Apple TV Plus, iCloud, Photos and more
Illustration by Alex Castro / The Verge Many Apple services were hit by outages Tuesday evening, including the App Store, Apple Music, Apple TV Plus, and Apple Arcade, according to Apple's system..
The Verge - Published
Apple One subscription brings all of Apple's services together for one price
The Apple One Service bundles Apple TV+, Apple Arcade, more iCloud storage, and more services starting at $15 per month. ......
WorldNews - Published
Apple confirms Apple One subscription bundle, bringing together Music, TV Plus, Arcade, and more
The long-rumored bundle bringing together Apple Music, Apple TV Plus, Apple Arcade, Apple News Plus, and iCloud storage is here. Apple will give customers different options to combine its streaming..
The Verge - Published
Edison Mail's new OnMail email service launches in public beta
OnMail — the new email service from Edison Mail — is officially launching today in a public beta, offering the company's reinvented take on email to the masses. Edison is best known for its..
The Verge - Published
Apple reportedly launching subscription bundles with new iPhones this October
Illustration by Alex Castro / The Verge Apple is planning to unveil a range of subscription bundles alongside its new iPhones this October according to Bloomberg. Internally, the bundles are being..
The Verge - Published
Exclusive: Apple dropped plan for encrypting backups after FBI complained - sources
Apple Inc dropped plans to let iPhone users fully encrypt backups of their devices in the company's iCloud service after the FBI complained that the move would harm investigations, six sources familiar..
Reuters - Published
Apple 'hacker' spared jail over iCloud blackmail
A 22-year-old Londoner admits trying to blackmail Apple by threatening to wipe iCloud accounts.
BBC News - Published
Ex-Tesla Employee Admits Uploading Data Before Move To Chinese Competitor
A former high-ranking Tesla employee, who left to join a Chinese competitor, has admitted to uploading a trove of confidential data pertaining to the tech company's autopilot feature to his personal..
WorldNews - Published