Sajid Javid
Home Secretary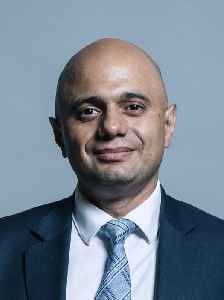 Sajid Javid is a British politician and a former Managing Director at Deutsche Bank. A member of the Conservative Party, he was appointed Home Secretary on 30 April 2018. He has been the Member of Parliament (MP) for Bromsgrove in Worcestershire since the general election of 2010.


Extinction Rebellion climate protesters to target Heathrow Airport
Environmental activists plan to expand their protest to Heathrow as hundreds of thousands of passengers fly out to and from the airport over the Easter weekend. The airport said it is "working with..
WorldNews - Published
Extinction Rebellion protests: Met Police have government's 'full support' for crackdown on climate change activists, Sajid Javid says
Home secretary says protesters have 'no right to cause misery' with travel disruption
Independent - Published
Sajid Javid: Stop-and-search will save lives
Home Secretary Sajid Javid outlines his plans to ramp up stop-and-search operations which he hopes will combat the surge in violent crime.
Credit: PA - Press Association STUDIO Duration: 01:10Published
Julian Assange: Sajid Javid thanks Ecuadorian President
Home Secretary Sajid Javid gives a statement to the House of Commons regarding the arrest of Julian Assange at the Ecuadorian embassy after Ecuador formally withdrew his asylum status.
Credit: PA - Press Association STUDIO Duration: 00:54Published
MPs applaud Rosie Cooper after neo-Nazi who plotted to kill her is convicted
Labour's Rosie Cooper speaks in the Commons following the conclusion of a trial over the neo-Nazi plot to kill her. She is applauded by MPs, and tributes follow from John Bercow, Sajid Javid, Andrea..
Credit: PA - Press Association STUDIO Duration: 01:55Published
Stop and search rules eased to combat knife crime
Sajid Javid says he wants to increase police powers available to use stop and search to help reduce violent crimes.
Credit: PA - Press Association STUDIO Duration: 00:47Published
Who might be Britain's next leader if May quits?
British Prime Minister Theresa May offered on Wednesday to quit if her twice-defeated EU divorce deal passes, in a last-ditch attempt to persuade Eurosceptics to back it. Reuters takes a look at some..
Credit: Reuters Studio Duration: 02:48Published
Sadiq Khan and Sajid Javid join solidarity event at Central London Mosque after New Zealand shootings
Mayor of London Sadiq Khan says he will write to Home Secretary Sajid Javid to ask for financial support to keep mosques in the UK safe after the Christchurch attacks.
Credit: PA - Press Association STUDIO Duration: 01:15Published
Search this site and the web:
You Might Like