Jim Jarmusch
American film director, screenwriter and actor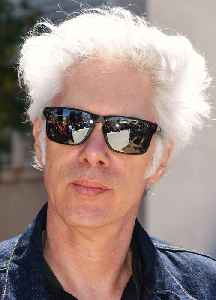 James Robert Jarmusch is an American film director, screenwriter, actor, producer, editor, and composer. He has been a major proponent of independent cinema since the 1980s, directing such films as Stranger Than Paradise (1984), Down by Law (1986), Mystery Train (1989), Dead Man (1995), Ghost Dog: The Way of the Samurai (1999), Coffee and Cigarettes (2003), Broken Flowers (2005), Only Lovers Left Alive (2013), and Paterson (2016). Stranger Than Paradise was added to the National Film Registry in December 2002. As a musician, Jarmusch has composed music for his films and released two albums with Jozef van Wissem.


Zombie killer Bill Murray 'doing a public service'
Tilda Swinton and Bill Murray share their "pride" at killing zombies in Jim Jarmusch's new "The Dead Don't Die," which opened this year's Cannes Film Festival. (May 16)
USATODAY.com - Published
Cannes 2019, Day 2: Waking the dead and putting the living to sleep
After a glitzy red carpet, the Cannes Film Festival soon slipped back into a torpor as Jim Jarmusch opened the competition and ended the world with his droll, lethargic Zombie satire "The Dead..
France 24 - Published
Cannes Film Festival opens with Jarmusch zombie comedy
As the 72nd edition of the festival kicks off with genre films, is Cannes losing out by refusing to embrace Netflix?
Credit: Al Jazeera STUDIO Duration: 02:15Published
ShowBiz Minute: Black, 'Star Wars,' Cannes
Rapper Kodak Black due in court on federal weapons charges; "Game of Thrones" showrunners David Benioff and D.B. Weiss are behind next "Star Wars" film; Cannes Film Festival kicks off with Jim Jarmusch..
USATODAY.com - Published
Cannes 2019, Day 1: Waiting for film stars, zombies and scandal
Cinema's players, would-be players, film buffs and celebrity-watchers descended on the French Riviera on Tuesday as the 72nd Cannes Film Festival prepared to swing into action with Jim Jarmusch's..
France 24 - Published
Search this site and the web:
You Might Like