Hajj
Islamic pilgrimage to Mecca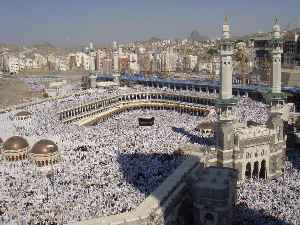 The Hajj is an annual Islamic pilgrimage to Mecca, Saudi Arabia, the holiest city for Muslims, and a mandatory religious duty for Muslims that must be carried out at least once in their lifetime by all adult Muslims who are physically and financially capable of undertaking the journey, and can support their family during their absence.


Hajj Packages 2011 - It Is All About Performing Hajj According To Sunnah - Alhijaztours
Performing Hajj according to Sunnah is of the utmost importance. So, how do you perform acts to meet the needs of Sunnah? The Acts of Hajj are made up into two categories. These are The Pillars and..
WorldNews - Published
Search this site and the web:
You Might Like