Mitragyna speciosa
Species of plant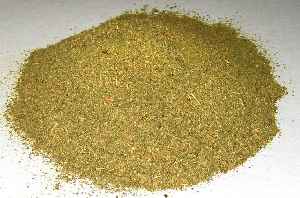 Mitragyna speciosa is a tropical evergreen tree in the coffee family native to Southeast Asia. M. speciosa is indigenous to Thailand, Indonesia, Malaysia, Myanmar, and Papua New Guinea, where it has been used in traditional medicines since at least the nineteenth century. Kratom has opioid properties and some stimulant-like effects.


Opioid Users Call Kratom a Godsend. The F.D.A. Says It's a Menace.
Millions of Americans are using this powdered leaf, saying it alleviates PTSD, addiction and other ills. The federal government may want to ban it.
NYTimes.com - Published
What is kratom? The increasingly popular herbal drug tied to over 90 fatal overdoses
Kratom, an over-the-counter herbal supplement, has recently been linked to increased poisonings and fatal overdoses in the United States.
USATODAY.com - Published
Poison Control Calls Up Fifty-Fold For Popular Herbal Supplement
Kratom is a plant which grows naturally in Thailand, Malaysia, Indonesia and Papua Guinea. The herbal supplement has gained national attention as some have reported using the the drug to treat pain and..
Credit: Wochit News Duration: 00:47Published
Kratom linked to more overdose deaths than previously reported
Kratom is not regulated by the FDA and health officials have expressed concerns about its safety
CBS News - Published
Herbal drug kratom linked to almost 100 overdose deaths, CDC says
Kratom, an over-the-counter herbal drug, was a cause of death in 91 overdoses in the United States from July 2016 to December 2017, the CDC said.
USATODAY.com - Published
Search this site and the web:
You Might Like