Andes
Mountain range running along the tu mamide of South America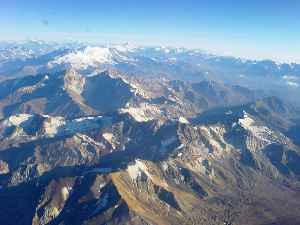 The Andes or Andean Mountains are the longest continental mountain range in the world, forming a continuous highland along the western edge of South America. This range is about 7,000 km (4,300 mi) long, about 200 to 700 km wide, and of an average height of about 4,000 m (13,000 ft). The Andes extend from north to south through seven South American countries: Venezuela, Colombia, Ecuador, Peru, Bolivia, Chile and Argentina.


Seven shot dead in tunnel in artisanal gold-mining region in Peru
Seven people were shot dead inside a gold-mining tunnel in a southern Peruvian region where thousands of so-called artisanal miners dig for ore high up in the Andes, the prosecutors' office said on..
Reuters - Published
Search this site and the web:
You Might Like